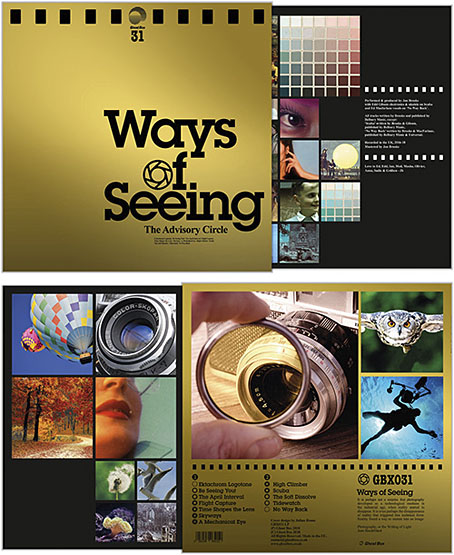 Ways Of Seeing will be the next release by The Advisory Circle on the Ghost Box label, and with metallic gold cover art by Julian House.
• "The structure came to Argento while he was tripping on some good acid, a fevered dream logic piecing everything together. […] 'People came running out, screaming, telling people in the queue "Don't go in! Don't go in! It's all witches!" It just made everyone in line want to get in even more… it was amazing.'" Ben Cobb talks to Dario Argento about the making of a horror masterpiece, Suspiria.
• Mixes of the week: The Wire Playlist by Mary Halvorson, XLR8R Podcast 535 by Sofie, and Out of the Wood Show 93 by Robin The Fog.
• Death by Balloon: Chris Mautner on the horrifying and hilarious world of comic artist Junji Ito.
Look, any honest estimation of the new translation, by Michael Hofmann, of Alfred Döblin's Berlin Alexanderplatz from NYRB Classics is bound to begin with duteous piety, lauding it, since it is a one-and-done masterpiece that's basically impossible to oversell, as (why not) the single biggest event in publishing in a lifetime, a crucial refurbishment of something English-language readers have been missing out on for a century, and a long-missing piece of Modernism's ponderous jigsaw. All of which is the case of course. But when we're talking about a dense, all-but-untranslatable Weimar-era novel, whose only point of reference for Anglophone audiences until now has been Rainer Werner Fassbinder's meticulous fifteen-hour adaptation from 1980 (one heck of a tease) it feels important to attempt a slight rescue from its own forbidding reputation, because Alexanderplatz is less a book than a living thing, and one that joyously resists the dust heap of bourgeois literary scholarship with its every line.

JW McCormack on the new translation of Alfred Döblin's Modernist classic
• Section 28 protesters 30 years on: "We were arrested and put in a cell up by Big Ben".
• Angelique Kidjo talks reinventing Talking Heads' Remain In Light on new LP.
• The hidden lives of gay men in the Middle East: photographs by Hoda Afshar.
• Al Pacino's journey with Wilde's Salomé.
• Are You Seeing (1969) by Ora | Seeing Out The Angel (1981) by Simple Minds | Sine Seeing (2014) by The Advisory Circle