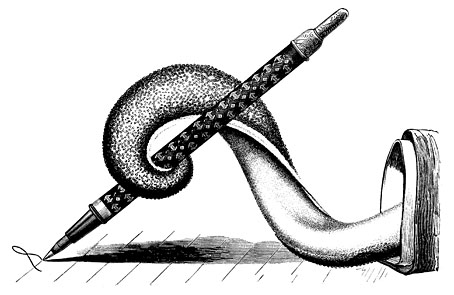 ---
Literary agent: Leslie Gardner at Artellus Ltd, London.
---
Singularities of Art and Nature (non-fiction)
Man Is The Animal: A Coil Zine (Temporal Boundary, 2022).
Phantoms and Thresholds of the Unreal City (non-fiction)
Folk Horror Revival: Urban Wyrd 2 – Spirits of Place (Wyrd Harvest Press, 2019).
Born to Be Posthumous: The Eccentric Life and Mysterious Genius of Edward Gorey by Mark Dery (book review)
Eye Magazine no. 98 (2019).
The Artist in the Studio (non-fiction)
The Mystery of Picasso (Arrow Academy DVD/Blu-ray, 2018).
Sacred Demons: The Dramatic Art of David Rudkin (non-fiction)
Folk Horror Revival: Field Studies (Wyrd Harvest Press, 2015).
Art that Transcends (non-fiction)
Communication Arts Illustration Annual 56 (May/June 2015).
Figures in a Landscape (fiction)
The Horror Fields: Rural Horror Special (Morpheus Tales, 2014) edited by Matt Leyshon.
Vapour Trails (non-fiction)
Eye Magazine no. 86 (2013).
Study in Blue, Green, and Gold (fiction)
Gay City 5: Ghosts in Gaslight, Monsters in Steam (Gay City, 2013) edited by Vincent Kovar & Evan J. Peterson.
Three Horror Comics (non-fiction)
NørdNyt no. 24 (2013)
Kenneth Anger by Alice L. Hutchison (book review)
Eye Magazine no. 81 (2011).
Architects of Fear (book introduction)
Songs of the Black Wurm Gism: The Starry Wisdom Part 2 (Creation Oneiros, 2009) edited by DM Mitchell.
An Invitation to the Electric Séance (Hauntological exegesis)
Arthur magazine column at Yahoo Music (2007).
32 film reviews and 4 essays
Horror: the Definitive Guide to the Cinema of Fear (Andre Deutsch, 2006 & Carlton Books, 2010) edited by James Marriott & Kim Newman.
Sandoz in the Rain: the Life and Art of Wilfried Sätty (non-fiction)
Strange Attractor Journal 2 (Strange Attractor, 2005) edited by Mark Pilkington.
Germany Calling (non-fiction)
A Serious Life (Savoy Books, 2004) by DM Mitchell.
Printer's Evil (fiction)
The Thackery T. Lambshead Pocket Guide to Eccentric and Discredited Diseases (Night Shade Books/Pan Macmillan/Bantam, 2003), edited by Jeff VanderMeer & Mark Roberts.
Another Green World: The Codex Seraphinianus (non-fiction)
Fantastic Metropolis (2002).
Stanley Kubrick 1928–1999
The Edge magazine (1999).