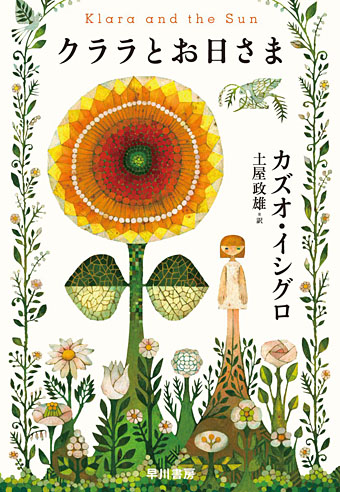 Cover art by Toshiyuki Fukuda for the Japanese edition of the new novel by Kazuo Ishiguro.
• "The story here is how between 1978 and 1982, this impulse shed its novelty genesis and its spoils were divvied up between gay producers making high-energy soundtracks for carnal abandon, and quiet Hawkwind fans smoking spliffs in Midlands bedrooms.…this excellent compilation offers fresh understandings of a period in sonic history where the future was up for grabs." Fergal Kinney reviews Do You Have the Force? Jon Savage's Alternate History of Electronic Music, 1978–82.
• DJ Food continues his history of mini CDs with Oranges And Lemons, the 1989 album by XTC which was released in the usual formats together with a limited edition of three small discs in a flip-top box. The cover art by Dave Dragon is a good example of the resurrected groovy look.
• "If Austin Osman Spare, William Burroughs, Mary Butts and Kathy Acker got together for a séance, the transcript could well look like this."
• How Leonora Carrington used Tarot to reach self-enlightenment: Gabriel Weisz Carrington on his mother's quest for mythic revelations.
• Mixes of the week: Sounds Unsaid at Dublab with Tarotplane, and To Die & Live In San Veneficio by SeraphicManta.
• At Dennis Cooper's: 5strings presents…Solve et Coagula: An introduction to Israel Regardie.
• The Joy of Silhouettes: Vyki Hendy chooses favourite shadow-throwing cover designs.
• Emily Mortimer on how Lolita escaped obscenity laws and cancel culture.
• Freddie deBoer has moved his writing to Substack.
• New music: Wirkung by Arovane.
• Children Of The Sun (1969) by The Misunderstood | Children Of The Sun (1971) by Hawkwind | Children Of The Sun (2010) by The Time And Space Machine