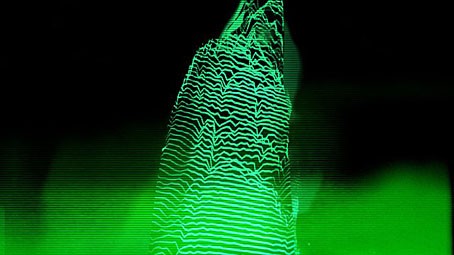 My annual Halloween post breaks with its usual music mix/playlist format this year for a recording of The Stone Tape, Peter Strickland's hour-long radio drama made for Halloween in 2015. This was an adaptation, co-written with Matthew Graham, of Nigel Kneale's celebrated TV play of the same name, first broadcast in 1972 for the BBC's Christmas ghost-story slot then unavailable for many years. The combination of Kneale's name and the impossibility of easily seeing the play gave The Stone Tape a reputation somewhat greater than it might otherwise have warranted. The drama has a number of shortcomings by contemporary standards: the whole thing is shot on video, so it compares unfavourably to the ghost films the BBC were making throughout the 1970s, and the acting is also quite histrionic in places. On the plus side there's a woman scientist as the central character (an excellent performance by Jane Asher), and another of Kneale's examinations of a horror staple—the haunted house, in this case—which adeptly twists your expectations while combining science and the supernatural in equal measure.
Strickland's adaptation uses the same scenario—struggling electronics company moves into a house with a haunted reputation—but with the events moved slightly forward to 1979. The director's fondness for electronic music shifts the emphasis of the story to the capabilities of electronic sound, both its destructive potential and its use as a diagnostic tool. James Cargill, formerly of Broadcast, now in Children Of Alice, was the soundtrack composer on Strickland's second feature film, Berberian Sound Studio, and here creates the music and electronic sounds. The radio play is closer to Berberian Sound Studio than anything else Strickland has done to date, and could even be regarded as a companion piece with its recording equipment and repeated screams. (Eugenia Caruso provides screams for both.) As with the film, two thirds into the drama the narrative becomes much more diffuse and fragmented; the recording medium itself is foregrounded for a lengthy sequence that works like an audio equivalent of found-footage horror films. The hazard of this is that the layered nature of Kneale's horrors may not be so apparent if you've not seen the TV version (I can't say) but the sound design is excellent throughout, and benefits from the use of headphones to appreciate its subtleties. There's also some sly reference to Alvin Lucier if you're familiar with his compositions. Jane Asher makes a cameo appearance as the mother of the character she portrayed in the TV version.
The Stone Tape may be listened to or downloaded here.
Previously on { feuilleton }
• Nigel Kneale's Woman in Black
• Stone Tapes and Quatermasses
• Nigel Kneale's Nineteen Eighty-Four
• The Stone Tape