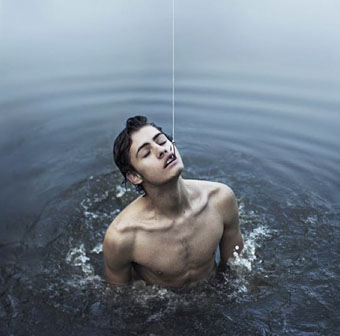 Untitled (2012) by Brian Oldham.
Jack Sanders was in touch recently about his online art showcase Homosurrealism, a gallery of homoerotics, the surreal and the occult. The fourth issue has just gone live, and the contents could just as well be described as Homo-occultism given the predominance of esoterica. Jean Cocteau and Kenneth Anger are in there, also William Burroughs via Gus Van Sant's film of the Thanksgiving Prayer which receives a lot of exposure at this time of year.
La Petite Mort by John Waiblinger.
Also featured is my Sephiroth of the Great Old Ones from the Haunter of the Dark collection. Credit should be given there to Alan Moore who was responsible for the attribution of the various gods to the different spheres. In the book the chart is followed by my renderings of the sinister pantheon together with Alan's description of each god and sphere.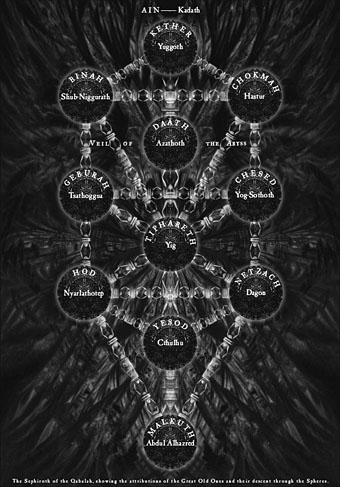 The Great Old Ones: Sephiroth (1999) by John Coulthart & Alan Moore.
Elsewhere on { feuilleton }
• The gay artists archive
Previously on { feuilleton }
• The Salivation Army, a film by Scott Treleaven