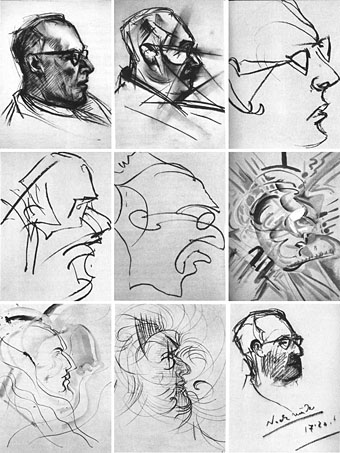 Not art inspired by LSD but drawings done whilst under its influence.
These 9 drawings were done by an artist under the influence of LSD—part of a test conducted by the US government during its dalliance with psychotomimetic drugs in the late 1950s. The artist was given a dose of LSD-25 and free access to an activity box full of crayons and pencils. His subject is the medico that jabbed him.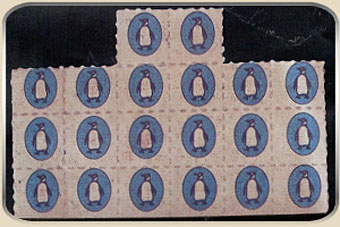 Then there's the whole world of blotter art, like this fairly recent Penguin logo example. Lots more blotter designs here and here.
Previously on { feuilleton }
• The trip goes on
• Albert Hofmann
• Hep cats