The Secrets of Strategy (1853) by Utagawa Kuniyoshi. "Yoshitsune with Benkei and his other retainers in their ship, beset by the ghosts of the Taira, some in the form of crabs, during a storm."
Actually more than fifteen ghosts, and at least two demons, but you get the idea… There are many ghosts in Japanese prints, from the spectral variety which manifest in all shapes and sizes, to their theatrical equivalents in Noh and Kabuki plays. Some of the best examples are those by Hokusai and Tsukioka Yoshitoshi but since these have appeared here before I've gone looking for prints by other artists.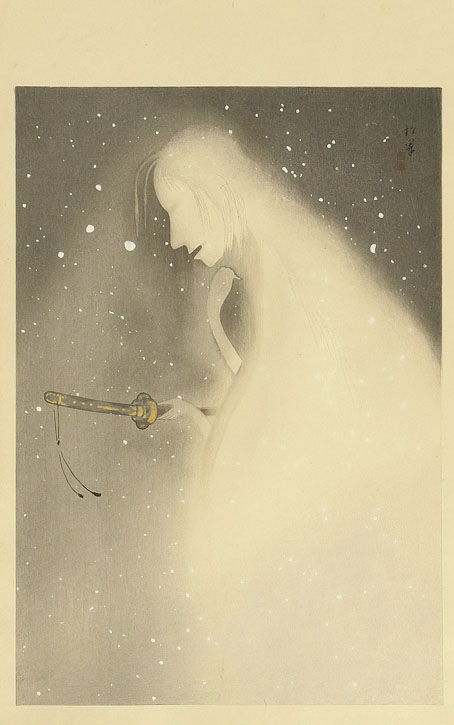 Ghost (1922–26) by Shoen Uemura.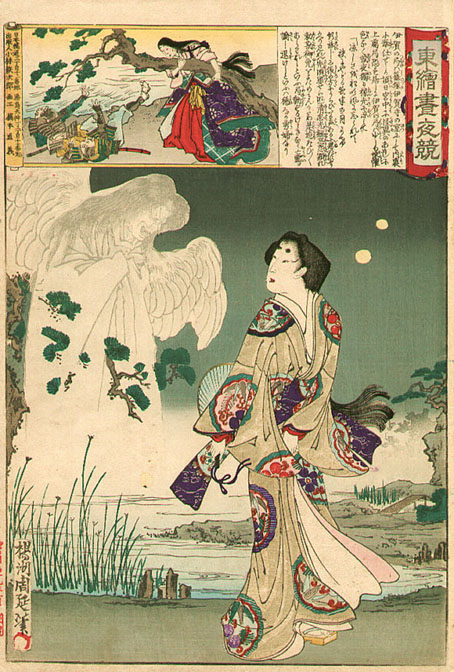 Lady and Ghost – Edo Embroidery Pictures (1886) by Toyohara Chikanobu.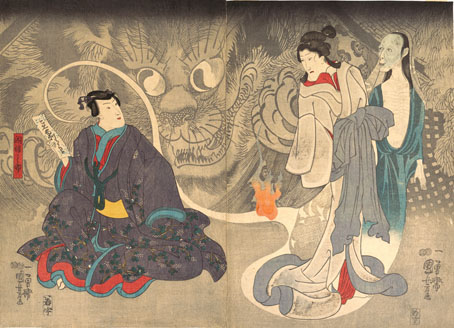 Scene from a Ghost Story: The Okazaki Cat Demon (c.1850) by Utagawa Kuniyoshi.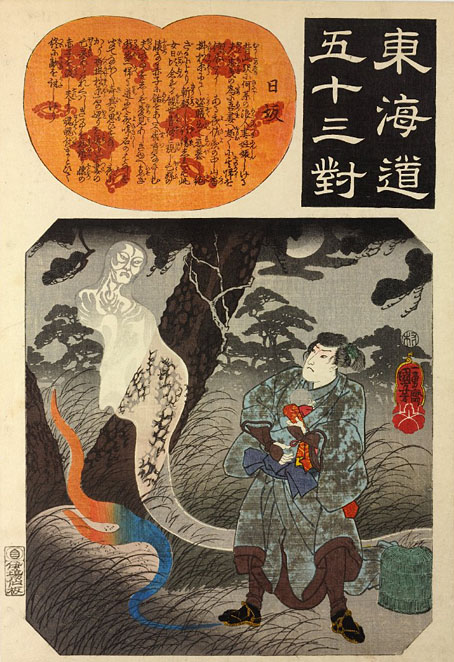 Nissaka Station from Fifty-three pairings along the Tokaido Road (c.1845) by Utagawa Kuniyoshi. "Moonlit scene of a travelling warrior receiving a child from a ghost."