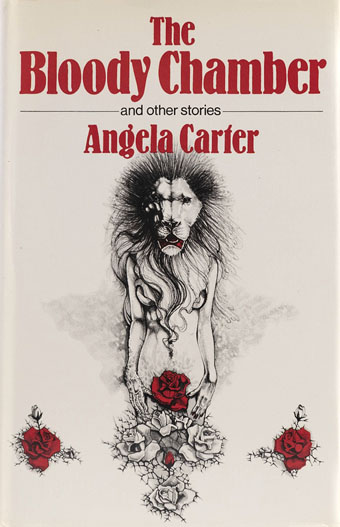 Cover art by Michael Ashman, 1979.
• RIP Terry Jones, not only a writer, actor and director but also a presenter of the BBC's short-lived Paperbacks series in 1981, a programme that included Angela Carter among its guests. Related: The Box (1981), a short film directed by Micky Dolenz, based on a play by Terry Jones and Michael Palin.
• "[David] Lynch in a suit and tie that echoes the formal dress of Twin Peaks' FBI Agent Cooper, presses a small capuchin monkey, called Jack Cruz, to confess to the murder of Max." What Did Jack Do?
• The week in Ghost Box: Flying Lotus and Julian House collaborate on a promo for the Moog Subsequent 25 synthesizer, while at Grave Goods Jim Jupp answers questions from beyond.
• Bruce Sterling: "This is an essay about lists of moral principles for the creators of Artificial Intelligence. I collect these lists, and I have to confess that I find them funny."
• A campaign to protect and maintain Derek Jarman's Prospect Cottage.
• Winners of the Wiki Loves Monuments 2019 photo competition.
• Mix of the week: Sehnsucht by The Ephemeral Man.
• Susan Schulten on Emma Willard's Maps of Time.
• At Dennis Cooper's: Roland Topor's Brains.
• At Strange Flowers: 20 books for 2020.
• Beat Box (1984) by Art Of Noise | Glory Box (1994) by Portishead | Black Box (1995) by Scorn