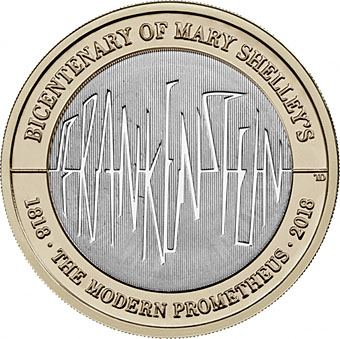 Britain's Royal Mint acknowledges this year's bicentenary of the publication of Frankenstein with a commemorative £2 coin.
• A trailer for The Green Fog, a film by Guy Maddin, Evan Johnson and Galen Johnson, which uses clips from over 200 films set in and around San Francisco to create a collage companion to (and critique of) Alfred Hitchcock's Vertigo. John DeFore reviewed the film for The Hollywood Reporter.
• Downloadable sound files and utilities for the Fairlight Computer Musical Instrument. Should you require it, the file containing the orchestra stab that was a feature of so much pop music in the 1980s is ORCH5. (Click on the "Library/Disk" listing then click "Extract" to download the samples.)
• Radio at the Internet Archive: the BBC adaptations of Mervyn Peake's Titus Groan and Gormenghast (both adapted by Brian Sibley in 1984); and 554 Sherlock Holmes radio shows.
• Mixes of the week: XLR8R Podcast 523 by Scanner, RA Podcast 605 by Chris SSG, and Secret Thirteen Mix 241 by Jaroska.
• At Discogs: a list of "Experiments, gimmick and concept albums, bands and labels".
• Patrick Cowley The Ultimate Master Megamix
• At Dennis Cooper's: Karen Black Day.
• Events In Dense Fog (1978) by Brian Eno | Fog Animal (2005) by Deaf Center | In The Fog I (2011) by Tim Hecker