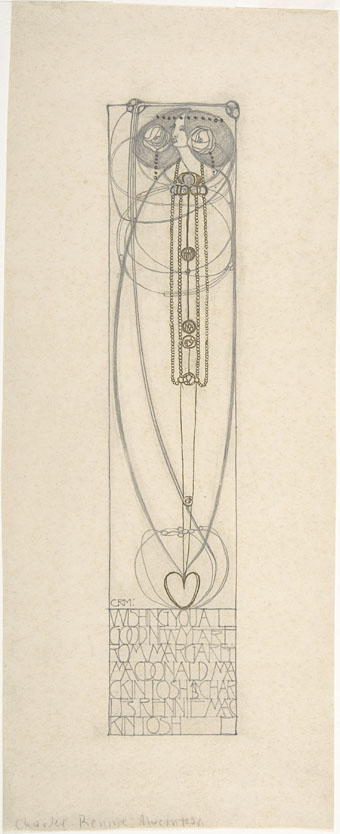 Drawing for a New Year's Card (c. 1900) by Charles Rennie Mackintosh.
• "Almanacs appealed to the perennial lust for wonder and weirdness in the world. They were the fantastic literature of the day." Mark Valentine on English Almanacs 1500–1800. Reading this had me wondering whether Old Moore's Almanac is still being published. Yes, it is.
• "Meet the designer of the fanciful subway entrances to the Paris Métro." Susannah Gardiner on the architecture, design and anarchist philosophy of Hector Guimard.
• "Apocalypse is not alien to HR Giger," says Steven Heller, reviewing Atomkinder, a book of the artist's early cartoons for which he also provided an introduction.
• "Nabokov loved film, hopelessly." Luke Parker on a short poem, The Cinema (1928), from Vladimir Nabokov's Berlin years.
• From Loki to Behemoth: waves of the English coastline photographed by Rachael Talibart.
• Mix of the week: Winter Solstice 4: "In C" by ambientblog.
• At Dennis Cooper's: Grace Zabriskie Day.
• Atom Sounds (1978) by Jackie Mittoo | Atom Blaster (1985) by Vangelis | Atomic Buddha (1998) by Techno Animal