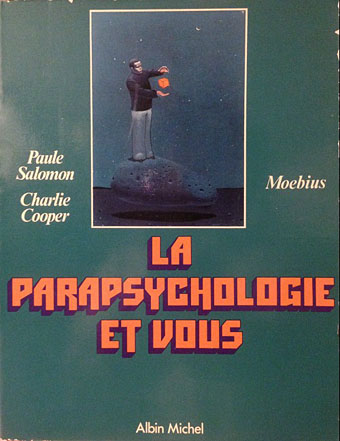 I always enjoy seeing illustrations by Moebius but they haven't always been easy to find, even today when his international popularity has grown but his comics still overshadow his work in other areas. La Parapsychologie et Vous, a book by Paule Salomon and Charlie Cooper, was published in 1980 and illustrated throughout by Moebius. According to a note by Jean-Marc Lofficier, Moebius had been introduced to Salomon by Jean-Paul Appel-Guéry, a French New-Age figure who I think may be the "guru" whose influence over Moebius in the 1980s is referred to rather scathingly by Jodorowsky in the Moebius Redux documentary.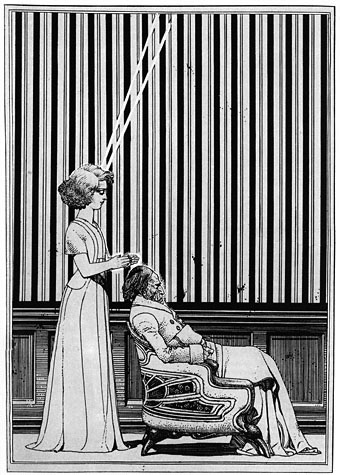 Whatever the circumstances that led to the commission, I love these illustrations which manage to honour the theme of the book while being typical products of their creator's imagination. It's also good to see further examples of Moebius adding screentone (aka Letratone or Zip-A-Tone) to his drawings. Moebius and Jodorowsky's The Eyes of the Cat (1978) was created using the same technique, but elsewhere his black-and-white art is usually shaded by hand, if it's shaded at all.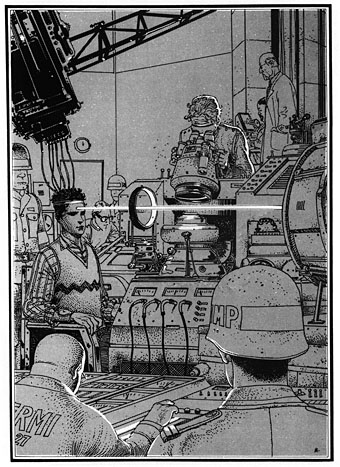 All these illustrations are taken from Chaos (1991), a collection of Moebius illustrations and other one-off pieces which may be seen in full here. I've not seen a copy of La Parapsychologie et Vous so I can't say whether this is a complete set of drawings; there's at least one other picture, showing someone floating in a chair, that seems to be from the same series. In addition to book reprints, the drawings were also reprinted a few years ago as a portfolio set for collectors.