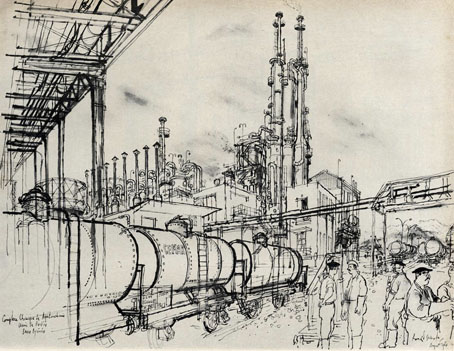 Chemicals by Ronald Searle, November 1963.
More from the pages of Fortune magazine via the labour of love which is the VTS archive. A good reminder of the degree to which some magazines used to support many different kinds of illustrators and designers. The serious piece by Ronald Searle was a surprise since I thought he'd given up that kind of work by 1963. Below there's a 3D caricature of Robert Kennedy by Gerald Scarfe.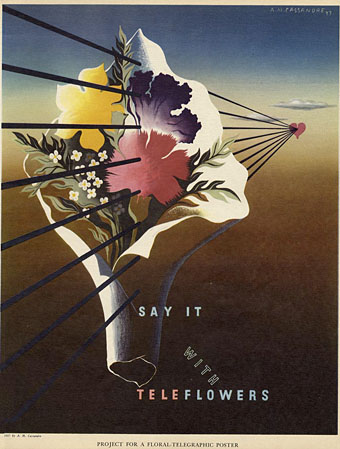 Poster Portfolio by Cassandre, 1937.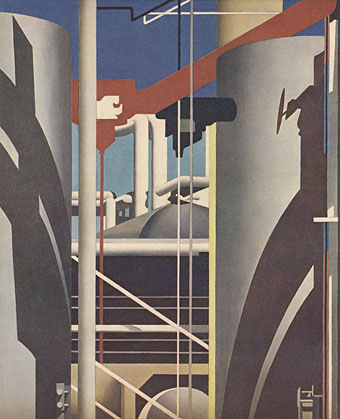 Incantation by Charles Sheeler, 1946.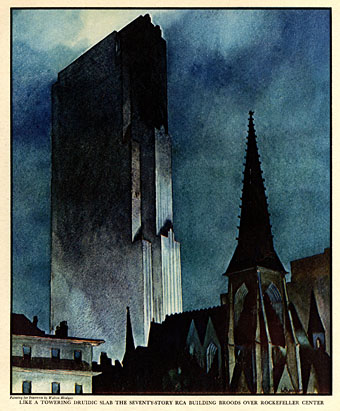 RCA Building by Walton Blodgett, date unknown.