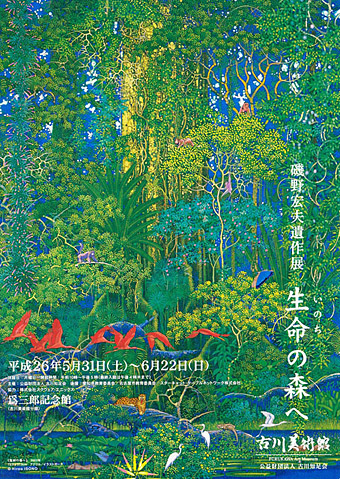 Poster art by Hiroo Isono.
• "[Divine] didn't want to pass as a woman; he wanted to pass as a monster. He was thought up to scare hippies. And that's what he wanted to do. He wanted to be Godzilla. Well, he wanted to be Elizabeth Taylor and Godzilla put together." I can't help linking to yet another John Waters interview when he always has things like this to say.
• Fifty shades of grey: great towers of the Eastern bloc photographed by David Navarro & Martyna Sobecka.
• Seeking Beastliness and Defining Beauty: Clive Hicks-Jenkins on visualisations of Beauty and the Beast.
• Fire Temple by Bobby Krlic (The Haxan Cloak) from the Midsommar soundtrack.
• Brad Jolliff & Mark Robinson on the scientific legacy of the Apollo programme.
• John Boardley on Renaissance memes and the chemical pleasure garden.
• "It's important to go out and feel the so-called reality," says David Lynch.
• Peter Strickland talks to Robert Barry about his new film, In Fabric.
• Nico in Manchester: "She loved the architecture—and the heroin".
• Mix of the week: Secret Thirteen Mix 292 by Paco Sala.
• Andrei Codrescu on the many lives of Lafcadio Hearn.
• Hiroo Isono: Into the Depths of the Sacred Forest.
• At Dennis Cooper's: Queer.
• The Beast (1956) by Milt Buckner | The Beast (1989) by Rhythm Devils | Beast (1994) by Brian Eno