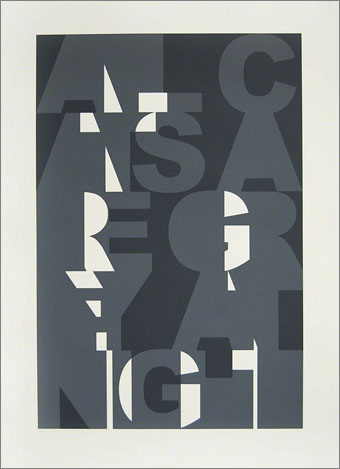 All Cats are Grey At Night (2009) by Kenny Hunter.
• "They found ways to do the impossible": Hipgnosis, the designers who changed the record sleeve for ever. Lee Campbell talks to Anton Corbijn about Squaring the Circle, Corbijn's documentary about the Hipgnosis design team. Peter Christopherson is shown in the accompanying photo but Campbell doesn't mention him at all, despite his having been an equal partner with Storm Thorgerson and Aubrey Powell from the mid-70s on. Many of those famous covers were photographed by Christopherson's camera.
• A new book by Stephen Prince at A Year In The Country: "Lost Transmissions weaves amongst brambled pathways to take in the haunted soundscapes of electronica, the rise of the occult in the 1970s, cinema and television's dystopian dreamscapes and hauntological work which creates and gives a glimpse into parallel worlds…"
• New music: Ambient Bass Guitar by John von Seggern, and Sturgeon Moon/Beaver Moon by Missing Scenes.
• How Samuel R. Delany Reimagined Sci-Fi, Sex, and the City.
• Mix of the week: Tranquility by A Strangely Isolated Place.
• Galerie Dennis Cooper presents…Snow Globalists.
• The Strange World of…African Head Charge.
• Steven Heller's font of the month is Baudot.
• Transmission (1979) by Joy Division | Clandestine Transmission (1994) by Richard H. Kirk | Transmission (1996) by Low