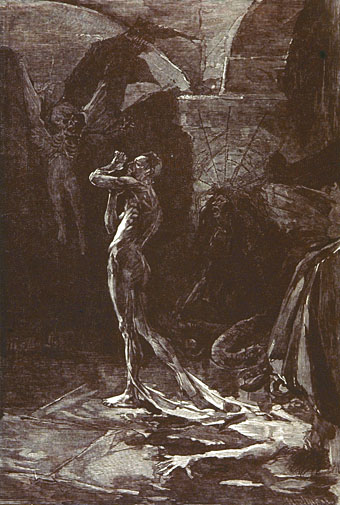 This illustration by José Roy is a frontispiece created for a rare edition of Les Chants de Maldoror published by Genonceaux in 1890. Roy (1860–1924) was a French artist whose work receives little attention today but his Maldoror illustration happens to be the first of its kind, and a picture that serves the text better than some of those being produced a few years later. The detail of a flayed man stepping out of his skin prefigures Clive Barker by almost a century, a further example of the ways in which Lautréamont's baleful masterpiece was ahead of his time.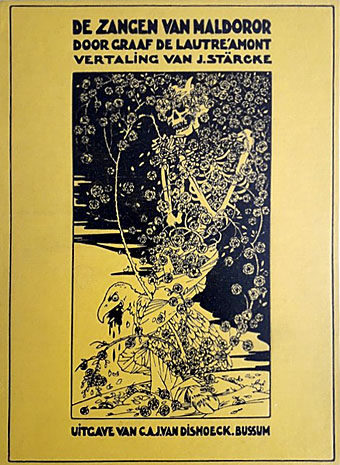 Netherlands, 1917. Cover art by WF Gouwe.
Previous posts here have concerned illustrated editions of Maldoror but this one is all about the covers. Literary classics aren't always very rewarding in this respect but Maldoror's textual and imaginative wildness has prompted an assortment of illustrative choices that range from the appropriate to the bewilderingly arbitrary. The following covers are a selection of the more notable examples, avoiding those without pictures or ones that use photographs of the book's enigmatic author, Isidore Ducasse.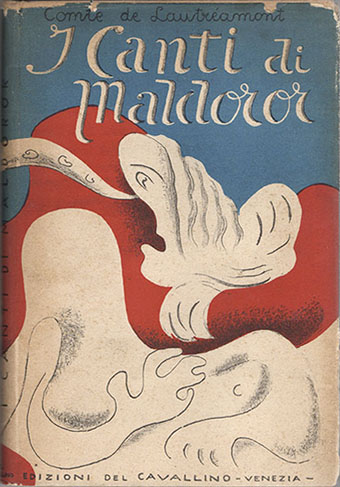 Italy, 1944. Cover art by Mario De Luigi.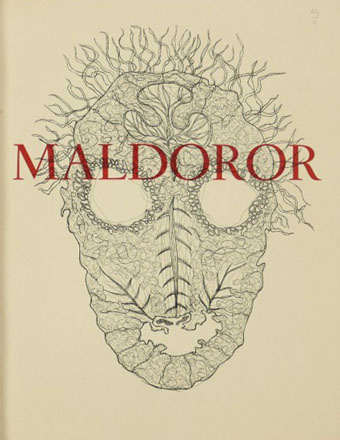 France, 1947. Cover and interior illustrations by Jacques Houplain.
Salvador Dalí was the first well-known artist to illustrate Maldoror but his 1934 edition was published with plain black boards. Houplain's illustrations follow the text more closely than do those by Dalí, Magritte or Bellmer, all of whom remain preoccupied with their own obsessions.
Belgium, 1948. Cover and interior illustrations by René Magritte.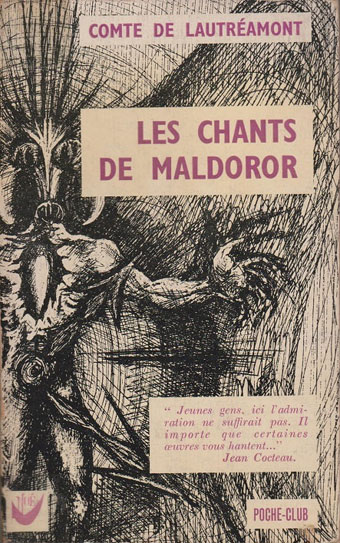 France, 1963. Cover art by Paul Jamotte.