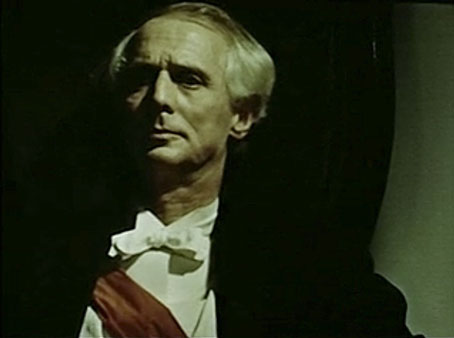 Max Ernst.
The posts this week have all followed a Surrealist theme so I feel compelled to draw attention to the DVD-quality copy of Hans Richter's Dreams That Money Can Buy (1947) at the Internet Archive. As mentioned before, Richter's film is one of the key works of Surrealist cinema, made at the time when the art movement had been overwhelmed by the war in Europe but was finding a brief resurgence of interest in the United States. Hitchcock had drafted Salvador Dalí to design the dream sequences in Spellbound two years earlier which may have helped Richter to raise the funds for a colour feature film. The budget was low but the production values are a lot higher than other experimental films of the time, and Richter was able to find in New York a roster of world-class collaborators including Max Ernst, Paul Bowles, Fernand Léger, Man Ray, Marcel Duchamp, John Cage and Alexander Calder.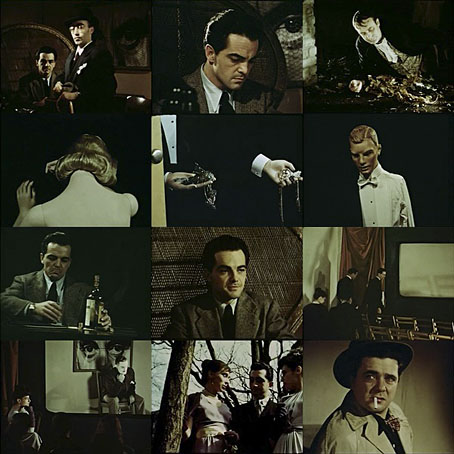 The seven artists provide (and in Ernst's case, perform in) the dreams that lead character Joe is selling to cover his rent. Fernand Léger's contribution is a song sequence, The Girl with the Prefabricated Heart, about love among the showroom dummies, while Marcel Duchamp's spinning discs are given another outing accompanied by music from John Cage. Dreams That Money Can Buy is a fascinating film that's essential viewing for anyone interested in the art of this period. It's also a film to which Kenneth Anger owes a small debt: the sleeping woman in Ernst's Desire sequence is seen at one point swallowing a golden ball that hovers above her mouth, a trick that Anger later borrowed for Inauguration of the Pleasure Dome.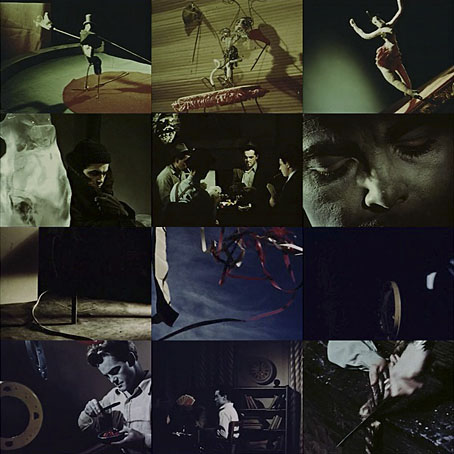 Also at the Internet Archive are three further Richter films: two short works, Rhythmus 21 (1921) and Filmstudie (1925), and also Ghosts Before Breakfast (1927), an inventive experimental piece using cut-up imagery, simple animation and trick photography.
Previously on { feuilleton }
• La femme 100 têtes by Eric Duvivier
• Entr'acte by René Clair