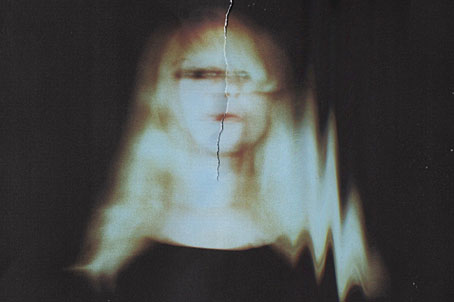 Sunday by Amanda Elledge.
• Coming from Strange Attractor this November: The Moons at Your Door, an anthology of strange tales selected by David Tibet. "The Moons At Your Door collects over 30 tales, both familiar and unknown from: Robert Aickman, Algernon Blackwood,  DK Broster, AM Burrage, RW Chambers,  Aleister Crowley, Sheridan Le Fanu, Elizabeth Gaskell, WW Jacobs, MR James, Vernon Lee, LA Lewis, Thomas Ligotti, Arthur Machen, Guy de Maupassant, Perrault, Thomas De Quincey, Saki, Count Stenbock, Montague Summers, HR Wakefield and Edith Wharton. The volume also includes extracts and translations by the author from Babylonian, Coptic and Biblical texts alongside poems and fairy tales."
• Gay-rights activists give their verdict on Stonewall: "This film is no credit to the history it purports to portray". The only surprise about this episode is that anyone expected Roland Emmerich to make a historically accurate film in the first place. Related: Edmund White's first-hand report written a few days after the riots.
• "If you hate [Boom!], I hate you, and I could never be your friend or your boyfriend. Divine and I had seen Boom! right before we made Pink Flamingos, and it's about Elizabeth Taylor, retired, writing her memoirs, which is what Pink Flamingos was too, in a way." John Waters (again) gives Hayley Campbell some dating tips.
• "We moderns may too-often suffer from a mixing up of historical sequences, but better that, surely, than risk raising a population that is entirely not-arsed about its past." Julian Cope explores the Celts: Art and Identity exhibition at the British Museum, London.
• "But I am talking about psychedelic music, and obviously some of that comes from early psychedelic rituals, which are all about losing yourself…and I did come back into the world in a different way." Natasha Khan on her new musical project, SEXWITCH.
• At Dangerous Minds: Vincent Price teaches the dark arts on his 1969 album An Adventure in Demonology.
• A trailer for Salthouse Marshes, "a short, landscape obsessed ghost story" by Adam Scovell.
• Rare video of Young Marble Giants playing for 45 minutes in Vancouver, 1980.
• A collection of Ghost Box posters and flyers designed by Julian House.
• Mix of the week: Secret Thirteen Mix 163 by Ssleeping desiresS.
• Ministry, a new photo series by Ellen Rogers.
• Julia Holter's favourite albums.
• Boom Stix (1962) by Curley & the Jades | Things That Go Boom In The Night (1981) by Bush Tetras | Boom! (1991) by The Grid