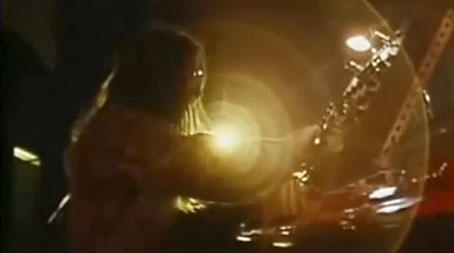 Tangerine Dream's Chris Franke, 1973.
Following yesterday's post, more synth-mania with an emphasis on the Analogue Seventies. YouTube is laden with this stuff but the best things often take some searching out.
Tangerine Dream, Paris, 1973
This is one I'd not seen before, Tangerine Dream when they were still in their Krautrock phase prior to signing to Virgin. The music sounds like outtakes from the Atem album, and as usual with these films it's great to see what instruments are being used.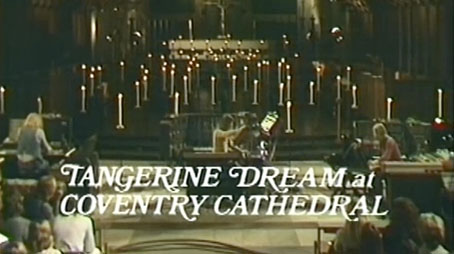 Tangerine Dream at Coventry Cathedral, 1975
Baumann, Franke and Froese again performing one of their cathedral concerts. Tony Palmer directed this but the sound was lost so the 27-minute film has edits of the Ricochet album as the soundtrack. (See Voices in the Net.) Ricochet was compiled from live recordings from the same period so it's not so inappropriate.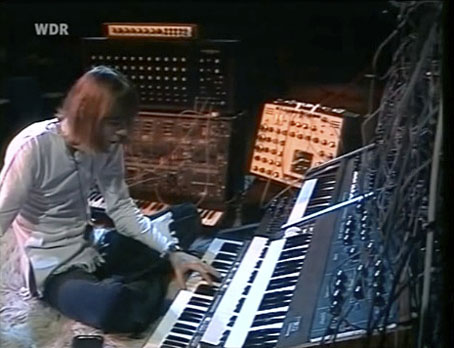 Klaus Schulze, 1977
Klaus Schulze played drums on the first Tangerine Dream album, Electronic Meditation (1970), but was never an official member of the group. This lengthy improvisation is typical of the swathes of beatless music he was producing for much of the 1970s.
Laurie Spiegel, 1977
Laurie Spiegel demonstrates one of the earliest digital synthesizers. Spiegel's 1980 album, The Expanding Universe, was reissued in 2012, and is well worth seeking out. There's more rare analogue and digital synthesis on her YouTube channel.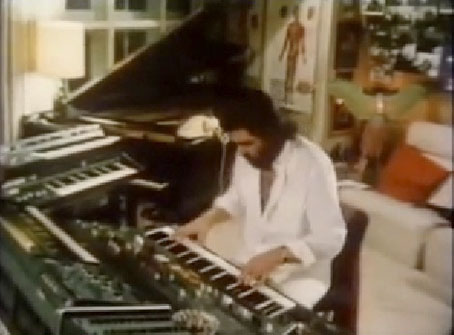 Vangelis, 1978
Vangelis in the studio recording the China (1979) album. If you can overlook the Chinoiserie clichés there's some very good music on this release, some of which looks forward to the Blade Runner soundtrack.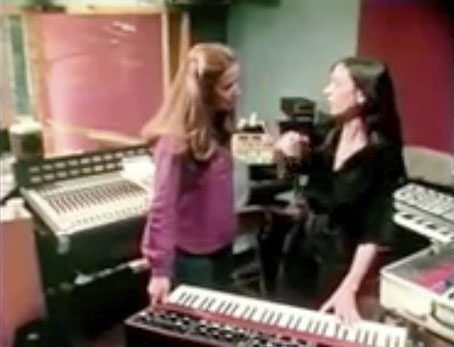 3-2-1 Contact, 1980
A great little film with Suzanne Ciani demonstrating synthesizers for a show on the Children's Television Workshop. Featuring an oscilloscope and a Prophet 5.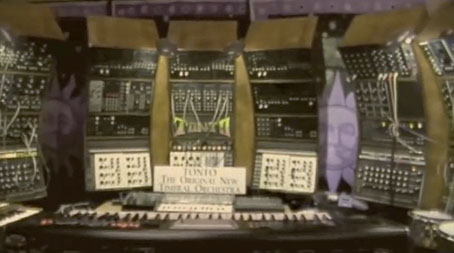 The Original New Timbral Orchestra
Malcolm Cecil and Robert Margouleff made their name as Tonto's Expanding Head Band, "Tonto" being Cecil's custom-built TONTO (The Original New Timbral Orchestra) synthesizer. Cecil shows off his analogue gear in this short film.
Previously on { feuilleton }
• Tangerine Dream in Poland
• Electronic Music Review
• Tonto's expanding frog men
• A Clockwork Orange: The Complete Original Score
• White Noise: Electric Storms, Radiophonics and the Delian Mode