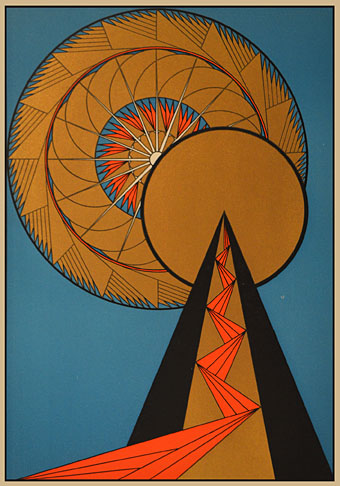 The Central Spiritual Sun.
This picture appears on the cover of an album of electronic music, The Golden Apples Of The Sun by Suzanne Ciani and Jonathan Fitoussi, which was released last Friday. Being already partial to the music of both Ms Ciani and Monsieur Fitoussi I've been enjoying this one (although there's no CD…bah), and was curious about the cover art which I took at first for a contemporary creation. The artist, Olga Fröbe-Kapteyn (1881–1962) was born in the Netherlands but spent most of her life in Zurich where she was friends with Carl Jung, Richard Wilhelm and other mystically-inclined intellectuals, and where she formed Eranos (later the Eranos Foundation), a conference/institute for the exchange of ideas between West and East.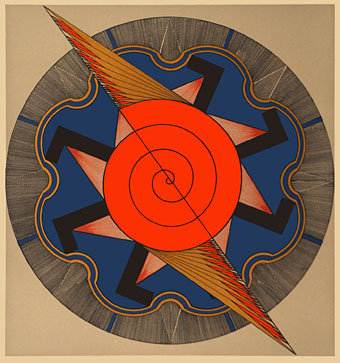 Eternal Energy.
Fröbe-Kapteyn wasn't a full-time artist, the screenprints she made in the 1930s appear to be an offshoot of her researches into archetypal symbolism, but she had an evident flair for this kind of image making. The Central Spiritual Sun is one of a series of 14 prints which are described as "Theosophist" although I can't vouch for the accuracy of this. At least one of them (Kether, The Crown) refers to the Kabbalah, while several others have obvious Christian qualities. For those who like the Ciani/Fitoussi cover art, there's an edition of the vinyl release of The Golden Apples Of The Sun that comes with a poster reproduction.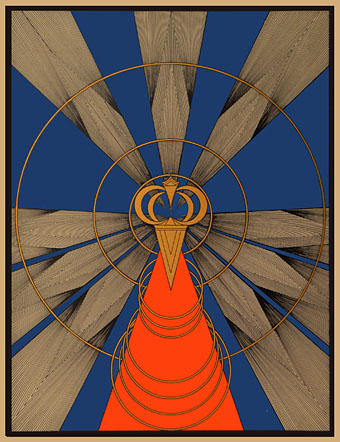 Kether, The Crown.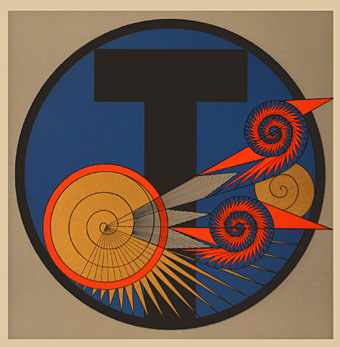 Reincarnation.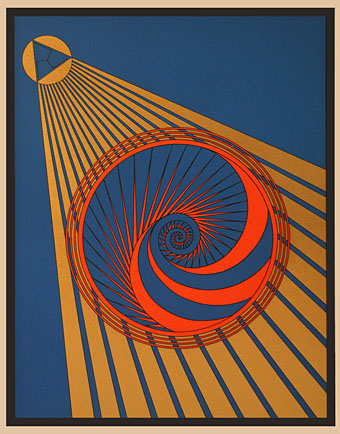 The Divine Breath.