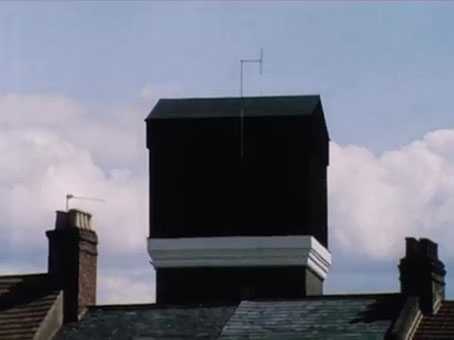 The Black Tower.
I ought to have devoted this post to The Black Tower (1987), John Smith's short and sinister film which I linked to at the weekend. It was good to watch it again after seeing a TV screening (no doubt the only one) on the UK's Channel 4 in 1988. It also reminded me of the two shorter films linked here, both of which were also shown on Channel 4 a few years later in Benjamin Woolley's excellent Midnight Underground series. All three films are linked by their London locations and their different solutions to the perennial problem of the micro-budget filmmaker looking to make the most of limited resources.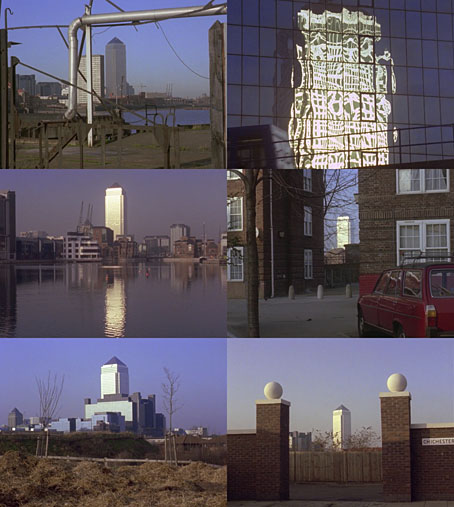 Sundial.
Smith's film is the more substantial work, and of particular interest to those looking for examples of weird (or horror) cinema that avoids Hollywood cliches. The Black Tower combines static views of an unusual building with voiceover and sound effects to turn a mundane piece of architecture into a growing menace. Using a voiceover to craft a narrative from unrelated shots has always been a useful and flexible technique, especially if money is limited; Peter Greenaway did this with all of his early films, and it's an approach also favoured by Patrick Keiller and Terrence Malick.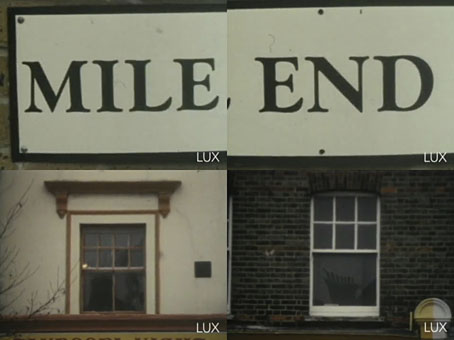 Mile End Purgatorio.
Guy Sherwin uses the same technique for Mile End Purgatorio (1991), an East-End riff on Dante, Hamlet and the Bible, with words by Martin Doyle. William Raban's Sundial (1993) has no voiceover but it follows The Black Tower in making the Canary Wharf tower the centre of its attention, the fixed point in the passing of a single day. Sherwin and Raban also show how much can be done with a single minute of film.