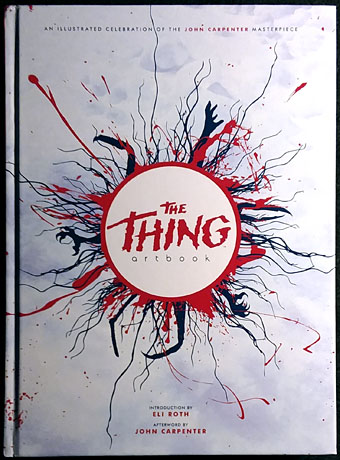 It was just over a year ago that I was asked to contribute to The Thing: Artbook, and the thing itself (so to speak) turned up in the post a few days ago. This is a large, heavyweight volume of 400 colour pages, stuffed to the slavering gills with fanged abominations (and more than a few Kurt Russells), a suitably excessive tribute to an excessive film.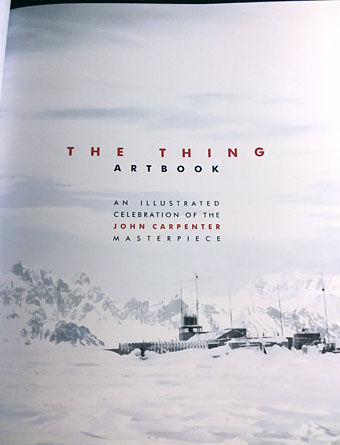 Publishers Printed In Blood have previewed a fair amount of the artwork over the past year but the variety of interpretations of John Carpenter's (and, lest we forget, John W. Campbell's) monsters is quite overwhelming. After wondering how (or if) they were going to order contributions from 375 different artists, the book turns out to be divided into sections based on lines of dialogue from the film, a clever idea when much of the imagery reprises the same scenes or characters. My piece, which you can see below the fold, is in the "Nobody trusts anybody now" section.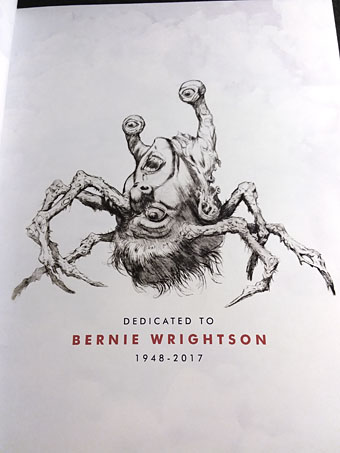 One surprise was the dedication to Berni Wrightson who died earlier this year. As for Mike Ploog's original designs for the film's creatures, I was hoping there might be more of these but the book does open with a couple of Ploog's drawings.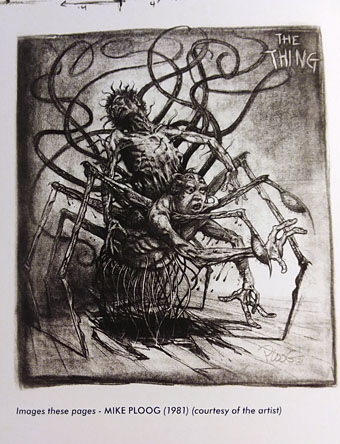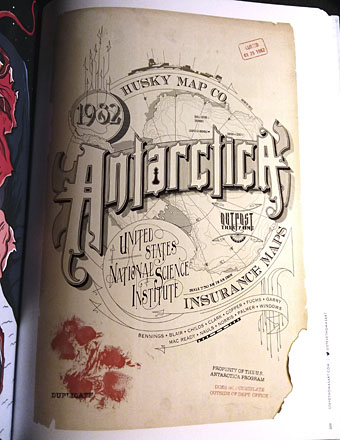 I've resisted the temptation to post favourites by other artists aside from this piece by Steve Thomas. This one stood out for me since it's a riff on the same lettering designs from fire insurance maps that I pastiched myself a few years ago for Lavie Tidhar's The Bookman Histories. Not all the artists produced monster art, there are quite a few contributions like this which present the film via infographics or pastiche.