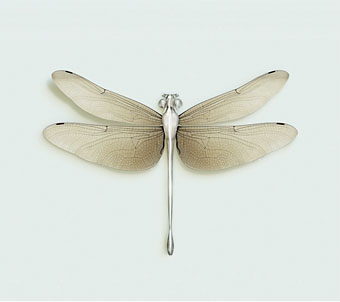 "Chloromgonfus detectis, a dragonfly that can detect volatile pollutants." A speculative insect by artist Vincent Fournier.
The annual review of artists/designers/photographers featured in the weekend posts should have run at the end of December but MR James got in the way. Big thanks, and happy new year to Form is Void and Beautiful Century for pointing the way to many of these people.
Two cover designs from Eliash Strongowski's 30 Days—30 Covers project.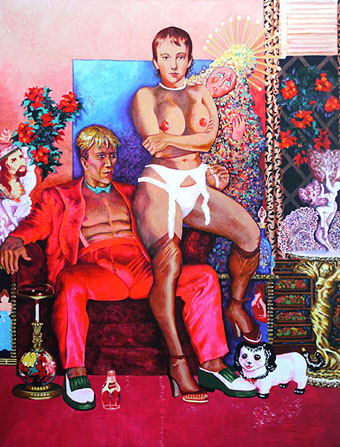 Pink Boy by Melinda Gebbie.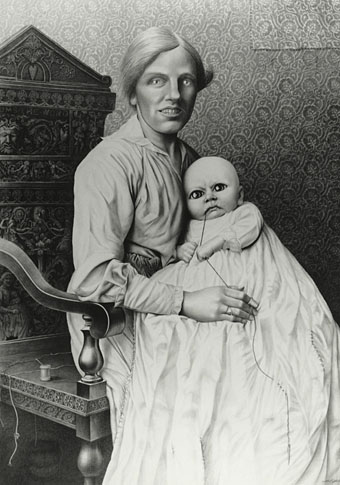 Seam Stress (1987) by Laurie Lipton. The Drawings of Laurie Lipton is out now from Last Gasp.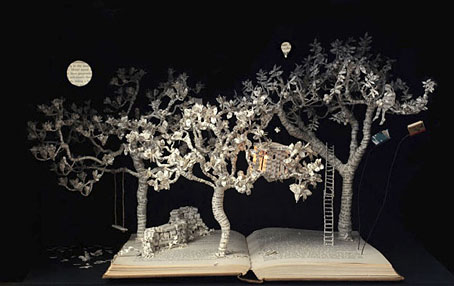 The Baron in the Trees (2011), a book-cut sculpture by Su Blackwell.