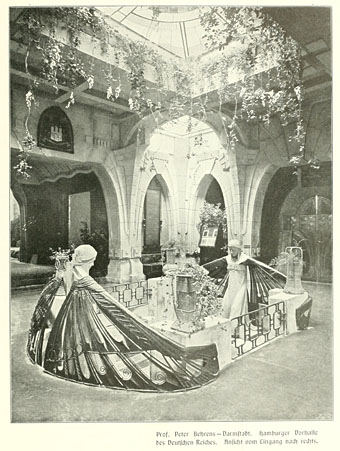 Continuing the delve into back numbers of Deutsche Kunst und Dekoration, the German periodical of art and decoration. Volume 11 covers the period from October 1902 to March 1903, and is almost solely devoted to the many design exhibits from the Prima Esposizione Internazionale d'Arte Decorativa Moderna, a major exposition held in Turin in the summer of 1902. As with the Secession work in the previous edition, many of the featured pieces here are familiar from books about the art and design of the period but DK&D shows them in greater detail. Peter Behrens' vestibule (above) is one of these, a very advanced design which looks ahead to the stylisations of Art Deco. As before, anyone wishing to see these samples in greater detail is advised to download the entire volume at the Internet Archive. There'll be more DK&D next week.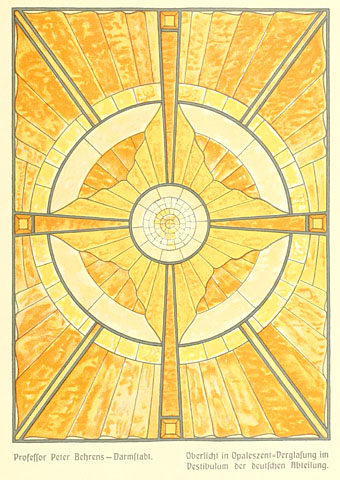 The vestibule ceiling panel.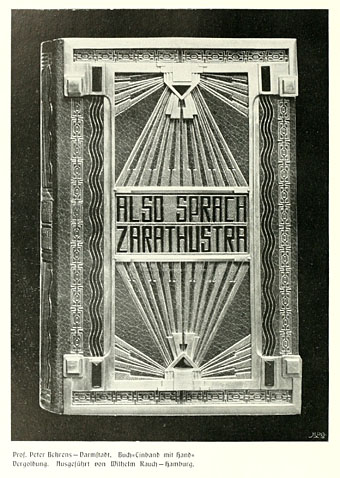 Another Behrens design which would have still looked modern twenty years later.