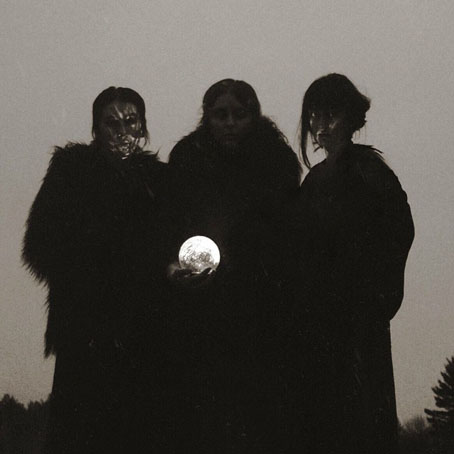 Keepers of the Moon by Bill Crisafi.
• More Thomas Ligotti for obvious reasons: Weird Fiction Review now has two Ligotti interviews, one from 2011, and a new one prompted by the Penguin edition of his stories. Also at Weird Fiction Review, two Ligotti narratives: The Night School, and The Red Tower. The latter demonstrates how weird fiction can dispense with character and story and still have a powerful effect.
• Related to the above: Terrors supernatural and psychological: Laird Barron on Ray Russell's The Case Against Satan; Russell's novel is also being reprinted by Penguin this month. And at Dangerous Minds: a collection of vintage dolls and ventriloquist dummies.
• "Time and again his books—even as they tell of remote planets and their inhabitants—foresee something perplexingly close to our present-day society, from visionary constructions to machines of destruction." Strange Flowers on Paul Scheerbart.
• Coil's out-of-print discography gets a career-spanning reissue through Threshold Archives. Related: Russell Cuzner interviews Thighpaulsandra.
• Mixes of the week: The Ivy-Strangled Path Vol. XI by David Colohan, and Sounds From Beyond (October 2015) by Glossop Record Club.
• Bill Crisafi: Artist, Dreamer, Feral Mystic. An interview with the artist by S. Elizabeth for Dirge magazine.
• Also being given the revenant treatment, out-of-print short stories by Aleister Crowley.
• Alex Mar on the powerful appeal of modern witchcraft—even for a skeptic.
• A Rest Before The Walk is a new album by Keith Seatman.
• The Wounded Kings set out their stall at Bandcamp.
• The Witch Queen Of New Orleans (1971) by Redbone | Witch (1977) by Goblin | Ditch Witch (2009) by Pink Mountain