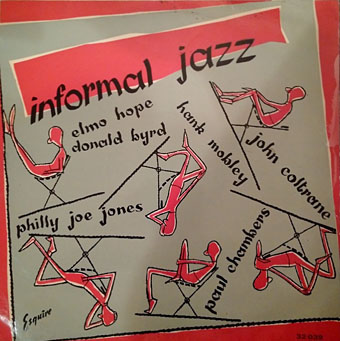 Informal Jazz (1956) by Elmo Hope Sextet.
Yesterday's post made me realise I'd never looked to see how many album covers Ralph Steadman might have designed or illustrated. A quick delve into Discogs revealed the following haul, a couple of which I own on CD. Steadman has worked in a wide range of media but I didn't know his album work went back into the 1950s. The style of the early sleeves is markedly different to the angry, splattery creations that made his name, and without a signature you'd be unlikely to recognise the artist.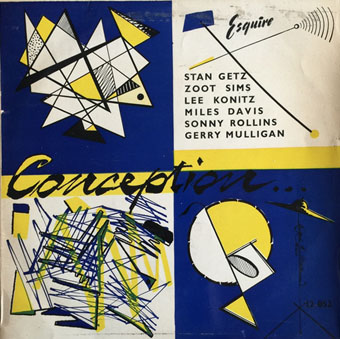 Conception (1956) by Miles Davis, Stan Getz, Gerry Mulligan, Lee Konitz, Sonny Rollins, Zoot Sims.
Artists known for their work outside the music world tend to have pre-existing art used on record sleeves but Steadman is unusual in creating so much cover art afresh. In light of this I've omitted the CD insert for a dramatisation of Fear and Loathing in Las Vegas which repeats the drawing familiar from many of the paperback editions.
4 Altos (1957) by Phil Woods, Gene Quill, Sahib Shihab, Hal Stein.
Back Country Suite For Piano, Bass And Drums (1959) by Mose Allison.