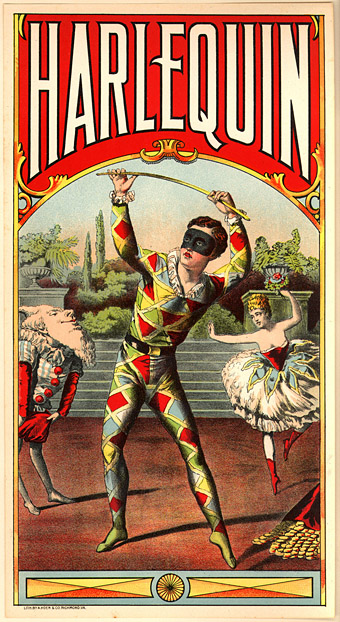 One of a number of vintage ads and ephemeral items at this Flickr set.
• From 1971: The Anthony Balch/William Burroughs/Jan Herman video experiment.
• The NYT reports on World on a Wire, a neglected science fiction drama by Rainer Werner Fassbinder.
• "While some of the technology industry's brightest minds were inventing the first PCs and developing groundbreaking software, they were also feeding their heads with LSD."
• The archive of author and illustrator Mervyn Peake has been acquired by the British Library for £410,000.
• Thames & Hudson are publishing I Wonder, a book by the wonderful Marian Bantjes, later in the year. Her site has a preview. I want.
• The gays: It's election season in the UK so My Gay Vote looks at how the three main parties have supported LGB issues. (No data for the graphs, however.) Is theatre finally glad to be gay? Yet more Tumblrs: I heart skinny boys & Cute boys with cats.
• Trend-spotter, "svengali", Situationist and the man who named the Sex Pistols: RIP Malcolm McLaren. The Guardian ran a number of memorial pages. Related: Anarchy in Gardenstown.
• Dublin's One City, One Book choice for April 2010 is The Picture of Dorian Gray.
• The Catastrophist: Christopher Hitchens on JG Ballard.
• Steampunk Taxidermy by Lisa Black.
• LIFE looks back at Aleister Crowley.
• Groovy songs of the week: Julie Driscoll (with Brian Auger & The Trinity), a pair of songs by Bob Dylan—This Wheel's On Fire—and Donovan—Season Of The Witch—and sets which look like a collaboration between Verner Panton and Marcel Duchamp. Amazing.