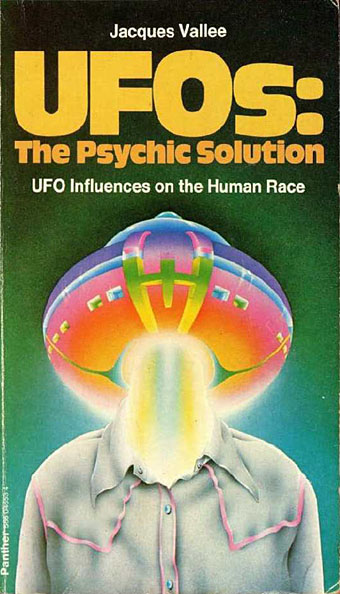 UFOs: The Psychic Solution (1977) by Jacques Vallée. A retitled reprint of The Invisible College (1975) with cover art by Peter Tybus.

• "In the summer of 1992…a curious experimental interstellar ambient-house album, made it to number one in the UK charts, promoted by a top ten single that was almost forty minutes long." Darran Anderson navigates the noösphere with my favourite Orb album, U.F.Orb.
• Among the recent arrivals at Standard Ebooks, the home of free, high-quality, public-domain texts: Hope Mirrlees' strange fantasy novel, Lud-in-the-Mist (1926).
• James Balmont's guide to the intricate cinema of Hong Kong's crime auteur, Johnnie To.
• Shortlisted photos from the Astronomy Photographer of the Year Contest.
• At Dennis Cooper's: Spotlight on…Jean Genet Miracle of the Rose.
• Steven Heller's font of the month is Ambicase.
• New music: Two Sisters by Sarah Davachi.
• RIP Peter Brook and James Caan.
• Unidentified Flying Object (1970) by UFO | Psychic And UFO Revelations In The Last Days (1994) by Bill Laswell & Pete Namlook | UFOnic (1995) by Sabalon Glitz