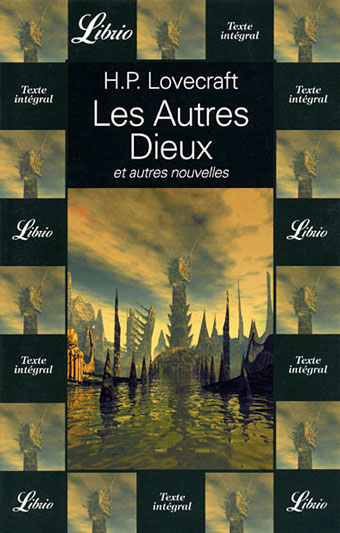 Les Autres Dieux et autres nouvelles (2002).
In 2002, French publisher J'ai Lu used my perennially popular view of R'lyeh on the cover of a small collection of HP Lovecraft's fiction. This replaced a Michael Whelan painting on an earlier edition which looks fine but which happens to be a detail from one of his old Elric covers.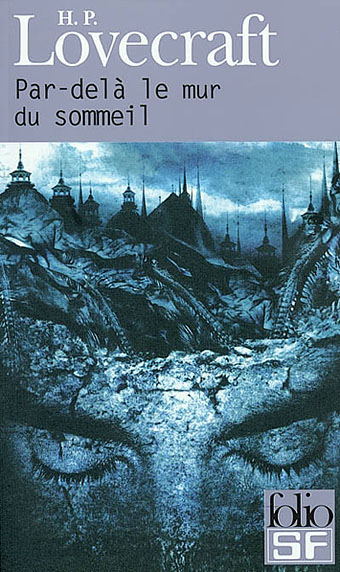 Par-delà le mur du sommeil (2002). Cover art by Eikasia.
Looking through the Lovecraft pages at Noosfere this week turned up some recent French covers I'd not seen before. One of the striking things about cover art for French genre titles is the amount of artists who also work in comics. This isn't so surprising given the scale of the French comics world but in the UK the tendency is for people to work in one area alone. Artists such as myself who move freely from comics to cover art to graphic design are a very small minority.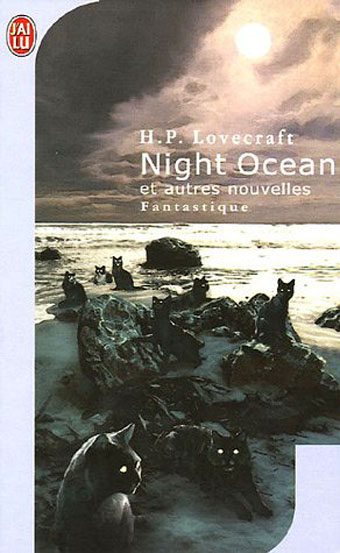 Night ocean et autres nouvelles (2005). Cover art by Richard Guérineau.