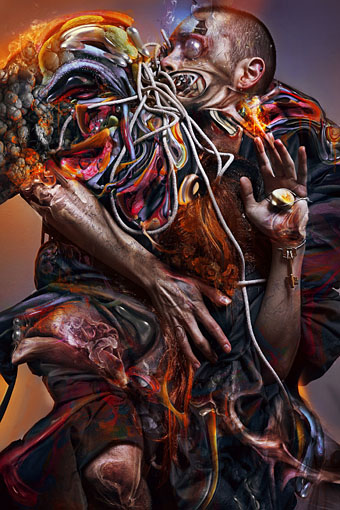 Ekeko (2016) by Jon Jacobsen.
• Outer Space (1999), a short film by Peter Tscherkassky using reprocessed footage taken from The Entity (1982).
• Pye Corner Audio playing live for 77 minutes at New Forms Festival, Vancouver 2016.
• Salvador Dalí's rare Surrealist cookbook republished for the first time in over 40 years.
• Keeping On Keeping On by Alan Bennett; extracts from the writer's most recent diaries.
• The Hagströmer Medico-Historical Library is a new source for free antique images.
• The shopfronts of independent Paris photographed by Sebastian Erras.
• The Edge of the Ceiling (1980) is a short film about writer Alan Garner.
• Mix of the week: Secret Thirteen Mix 198 by Bestial Mouths.
• Brenda S G Walter on eviscerating the body of Black Metal.
• "When did new age music become cool?" asks Geeta Dayal.
• Barok Main, a new piece from Mica Levi & Oliver Coates.
• American gay magazine XY has been relaunched.
• Confessions of a vinyl junkie by David Bowie.
• Touch Radio archive at the British Library.
• Harvard's collection of glass flowers.
• Michelle Stuart's Magical Land Art.
• Dali's Car (1969) by Captain Beefheart & His Magic Band | Save Me From Dali (1980) by Snakefinger | Salvador Dali's Garden Party (1989) by Television Personalities