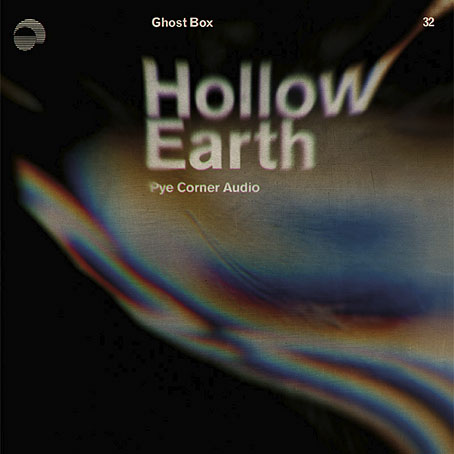 The Ghost Box label releases a new album by the excellent Pye Corner Audio in February (previews are here). The spectral design, as ever, is by Julian House.
• "In October 1966, Phyllis Willner arrived on motorcycle in San Francisco as a teenage Jewish runaway from Jamaica, Queens. She quickly fell in with the Hell's Angels, the San Francisco Mime Troupe and, most crucially, the Diggers, who were just getting their street radical thing together in the Haight-Ashbury. The next two years would be eventful: many extraordinary highs, some really terrible lows." Jay Babcock talks to Phyllis Willner about her involvement with "the executive branch of the hippie movement", the Diggers.
• At Expanding Mind: Erik Davis talks with religious scholar Diana Pasulka about UFOs, scientific believers, book encounters, elite cabals, studying weirdness, and her new book American Cosmic: UFOs, Religion, Technology.
• Kenneth Anger is now 91 but he still appears hale, and looks even more magus-like than ever. This short film by Floria Sigismondi finds him reminiscing in the antiquated confines of the Chateau Marmont hotel on Sunset Boulevard.
David Wojnarowicz did not write dark fantasy. He wrote real life. In The Waterfront Journals he brilliantly captures electric tales from the mouths of strangers, those he described as "junkies, prostitutes, male hustlers, truck drivers, hobos, young outlaws, runaway kids, criminal types", whose lives echo his own ostracized existence. He was thirteen when he was first paid for sex and sixteen when he started "turning tricks" regularly. His mother kicked him out of the house. By the time Wojnarowicz came out to friends in New York, he was in his early twenties. He was on the cusp of finding his voice as a writer and his confidence as an artist. It was the mid-1970s. AIDS was about to tear through the gay community.

Lara Pawson reviews three books by artist and writer David Wojnarowicz
• John Banville reviews Kafka's Last Trial by Benjamin Balint: "A scrupulous study of the squabble between Germany and Israel over Kafka's papers, and the two women caught in the middle."
• A sitting with the diva of the diode: electronic musician Suzanne Ciani in conversation with Christine Kakaire.
• Mixes of the week: Secret Thirteen Mix 076 by KK Null, and XLR8R Podcast 574 by SHXCXCHCXSH.
• Cassie Packard on the colorful and clairvoyant history of aura photography.
• Edward Gorey's Children's Books Illustrations, Revisited.
• Alison Flood on the fascination of miniature books.
• Magic Hollow (1967) by The Beau Brummels | Hollow Stone (1972) by Khan | Through Hollow Lands (For Harold Budd) (1977) by Brian Eno