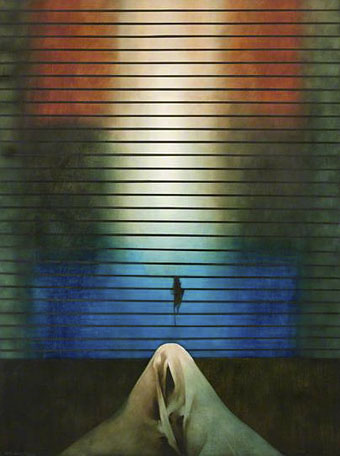 Apocalypse (Homage to Tangerine Dream) (1981).
It's not every day you find a painting dedicated to the doyens of German electronica. This and other works by Scottish artist Neil Douglas Brown are in public galleries in Britain which means they're also online at the BBC's Your Paintings site. The pictures that combine nebulous figures, blank backgrounds and lines/arrows show an obvious Francis Bacon influence but that's no bad thing, and Brown isn't the only artist to explore this territory. There's more of his work at the official website.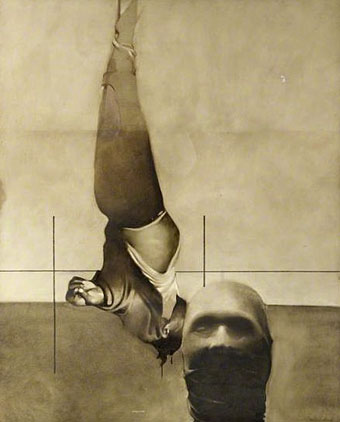 The Indictment (1976–77).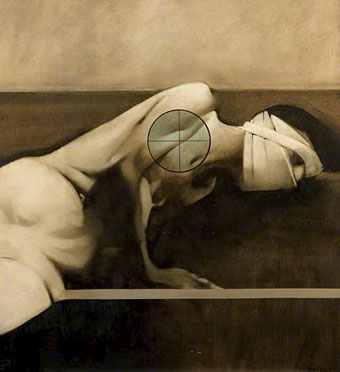 Fallen Man (1977).