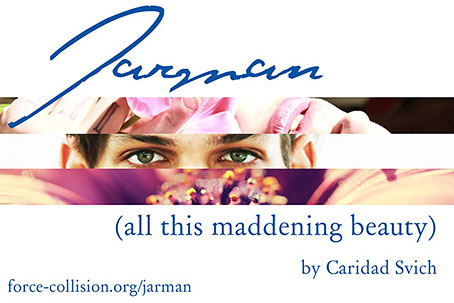 February 2014 will see the 20th anniversary of the death of Derek Jarman. Between then and now I expect we'll see some retrospectives, although we've already had an excellent cinematic one, Isaac Julien and Tilda Swinton's memorial/documentary Derek (2008). I'd be pleased to see more of Jarman's films given a decent release on disc: In the Shadow of the Sun has never been available on DVD, and Sebastiane has yet to be released in an uncensored print. When the BFI is releasing Peter de Rome's gay porn uncut on DVD there's no longer any excuse for this.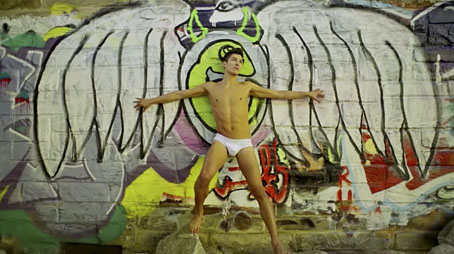 Stephen Benedicto filmed by Ben Carver.
Jarman (all this maddening beauty) is a multimedia solo performance work by playwright Caridad Svich currently in production, with plans for performance in the US later next year. Most of us are unlikely to see this but there is a short promo/trailer by Ben Carver featuring some Jarmanesque imagery, albeit a lot more high-def than Derek was usually allowed. I'd have been tempted to use slowed-down Super-8 if you can still find the cameras or film stock. Production company force/collision has more information about the project in pdf form. Via Towleroad.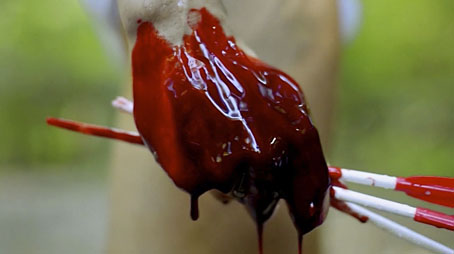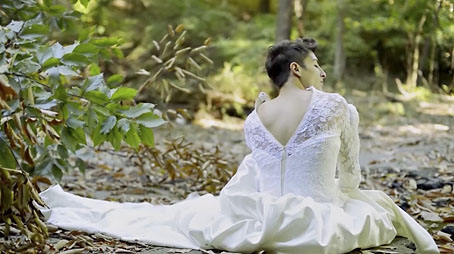 Previously on { feuilleton }
• Sebastiane by Derek Jarman
• A Journey to Avebury by Derek Jarman
• Derek Jarman's music videos
• Derek Jarman's Neutron
• Mister Jarman, Mister Moore and Doctor Dee
• The Tempest illustrated
• In the Shadow of the Sun by Derek Jarman
• Derek Jarman at the Serpentine
• The Angelic Conversation
• The life and work of Derek Jarman