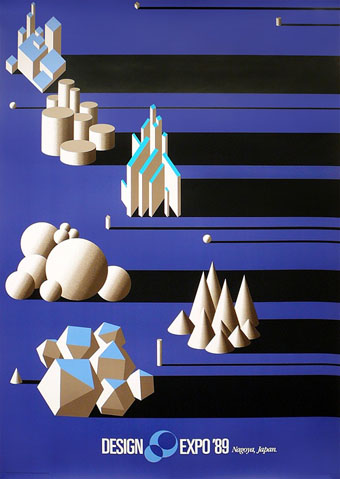 Design by Yusaku Kamekura.
• "Music and intoxication have gone hand in hand since prehistory, but the relationship of music and cannabis is particularly strong and complex, says Jono Podmore, a former habitual smoker, as he investigates a groundbreaking new study which may get us closer to understanding these links."
• "[There] have been many instances of persons, who thought themselves metamorphosed into lanterns, and who complained of having lost their thighs." Public Domain Review offers words to the wise from An Essay on Diseases Incidental to Literary and Sedentary Persons (1768).
• "Mathematicians have finally discovered an elusive 'einstein' tile." Emily Conover explains. I thought Roger Penrose had already discovered these but none of his aperiodic patterns are created by a single tile.
• Wes Anderson does science fiction…maybe. After watching The French Dispatch last month I'd caught up with the Anderson oeuvre so it's good to have something new to look forward to.
• 20th century Japanese poster art. Related: Jason Booher on creating a cover for a book by Carlo Rovelli.
• The Winners of Smithsonian Magazine's 20th Annual Photo Contest.
• New music: Ghost Town Burning by The Lonely Bell.
• Anthony "Surgeon" Child's favourite music.
• RIP Raoul Servais, animator.
• East Of Asteroid (1976) by 801 | Asteroide (1978) by Joël Fajerman & Jan Yrssen | Asteroid Witch (2022) by Ghost Power