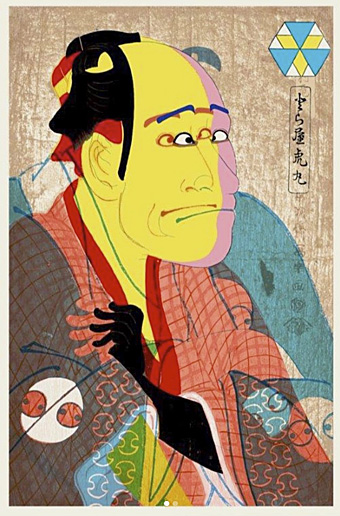 Tadanori Yokoo Emphasizes Deliberate Misalignment in Contemporary Woodblock Series.
• Another week, another Paris Review essay on Leonora Carrington. This time it's Olga Tokarczuk exploring eccentricity as feminism. At the same publication there's more eccentricity in Lucy Scholes' feature about the neglected novels of Irene Handl, a woman best known for the characters she played in many British films and TV dramas. I've long been curious about Handl's writing career so this was good to see.
• "The denial of our participation in the world, [Fisher] implies—the disavowal of our desire for iPhones even as we diligently think anti-capitalist thoughts—is incapacitating. It leads to a regressive utopianism that cannot envision going through capitalism, but only retreating or escaping from it, into a primitive past or fictional future." Lola Seaton on the ghosts of Mark Fisher.
• More ghosts: Paranormal is the latest collection of spooky, atmospheric electronica from Grey Frequency, "an audio document exploring extraordinary phenomena which have challenged orthodox science, but which have also grown and evolved as part of contemporary culture and a wider folkloric landscape."
• "Items billed as THE BEST EVER can stop us cold, and even cause us to take them for granted, never reassessing them, as we instead gesture, often without thought, to where they sit in the corner, under a halo and backdrop of blue ribbons." Colin Fleming on Miles Davis and Kind Of Blue.
• "Diaboliques and Psycho both achieve something very rare: a perfect plot twist but an unspoilable movie," says Milan Terlunen.
• Richard Kirk returns once more as "Cabaret Voltaire" with a new recording, Billion Dollar.
• Even more Leonora Carrington: some of the cards from her Tarot deck.
• DJ Food on Zodiac Posters by Simboli Design, 1969.
• Kodak Ghosts (1970) by Michael Chapman | Plight (The Spiralling Of Winter Ghosts) (1988) by David Sylvian & Holger Czukay | The Ghosts Of Animals (1995) by Paul Schütze