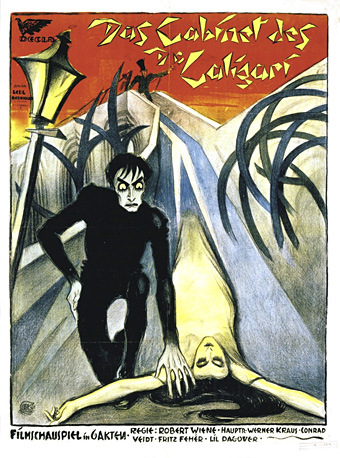 • The late David Roback was a musician who would have been called "enigmatic" for his refusal of the interview treadmill, preferring instead to let his music speak for itself. I wouldn't label myself a "fan" (a word I dislike at the best of times) but over the years I've collected just about everything that Roback was involved in, from the early Rain Parade albums (he co-wrote my favourite song of theirs, No Easy Way Down), to Opal (his collaboration with Kendra Smith and others), and Mazzy Star (with Hope Sandoval), the group whose songs perfected the somnolent blend of blues, country and rock that Roback had been aiming at all along. Some concerts:
• Mazzy Star, The Black Sessions, Maison De La Radio, Paris, October 25, 1993
• Mazzy Star at the The Metro, Chicago, November 12, 1994
• Mazzy Star, KROQ Radio, Los Angeles, December 10, 1994
• "Like other early-modern architects, Lequeu's drawings explore analogies between bodies and buildings and the erotic, multisensory dimensions of architectural design. In his annotations, he often describes in compulsive detail not only how buildings look but also how they feel, smell, and even taste." Meredith Martin on the architecture of Jean-Jacques Lequeu.
• "She talks avidly about using pigs' heads, plastic doll parts, fake blood, and real blood, recollecting with relish a performance where she transformed into a Statue of Liberty that projectile-vomited gore onto the audience…" Geeta Dayal on the performance art of Johanna Went.
Schütte teases out the many ambiguities in these concepts: trains, autobahns, radioactivity, men-machines. All have distinct negative connotations within Germany in particular. Yet Kraftwerk proposed a positive view. Their rigorous determination to deny autobiography forced listeners to focus on the ideas and the music, where apparent contradictions—local/global,  human/machine, past/future—were resolved in a sparkling, crystal-clear sound-world. This was not submission but interaction: as they said, "we are playing the machines, the machines play us".

Jon Savage reviews Kraftwerk by Uwe Schütte
• "…it was clear that Miles wasn't sure what he wanted…but he knew what he didn't want. He didn't want anything like what he had done before." John McLaughlin on the recording of Bitches Brew by Miles Davis.
• "His panels are littered with figures standing on the edge of crowds, watching." Toby Ferris on the paintings of Pieter Bruegel.
• Alex Barrett on 100 years of The Cabinet of Dr. Caligari.
• A Boy Called Conjuror by Teleplasmiste.
• At Dennis Cooper's: Fires.
• Picture P. Brueghel "Winter" / Solaris (1972) by Edward Artemyev | The Dream Dance Of Jane And The Somnambulist (1981) by Bill Nelson | St. Elmo's Fire (1998) by Uilab