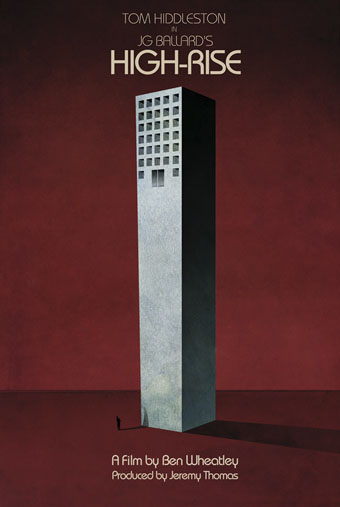 An early promotional poster from 2014 by Jay Shaw.
Ben Wheatley's film of the novel by JG Ballard approaches. As is my custom, I've been avoiding the trailers of this and any other film of interest but the posters are increasingly impressive. Ben Wheatley and fellow Brit filmmaker Peter Strickland (whose The Duke of Burgundy was produced by Wheatley's Rook Films) have distinguished themselves not only by the quality of their films but also by caring about the designs used to advertise their work. Last month I linked to a story about the dire state of the US poster world where design-by-committee is the order of the day. The designs for Wheatley's films have been a welcome riposte to this trend. Can the film live up to its posters? Find out in March.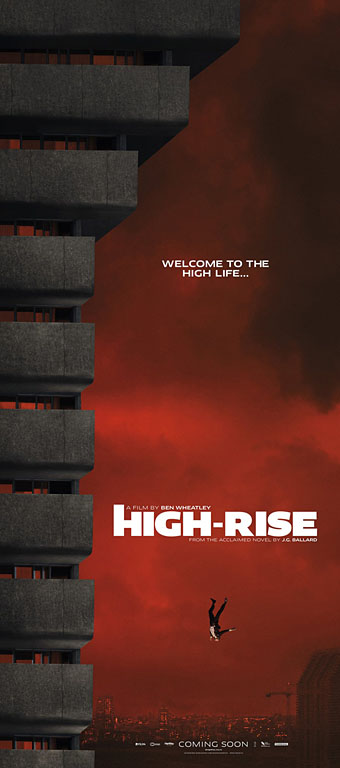 The first poster shows the doomed jeweller heading earthwards for his rendezvous with a parked car. Easy to imagine this design giving a Hollywood marketing committee the vapours.