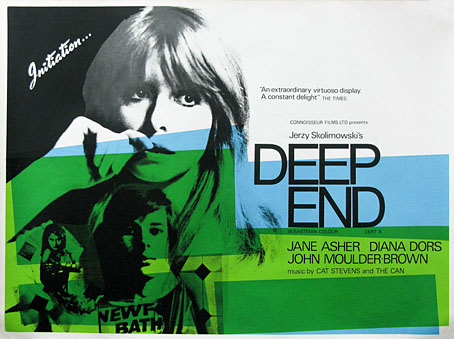 Trailer for Deep End (1970). Music: Mother Sky.
I've been listening to a lot of Can over the past week, and thinking—not for the first time—about their erratic soundtrack career. Their soundtrack music is very familiar from their second album, Soundtracks, and the recent Lost Tapes collection which unearthed a few pieces that were previously only available in films or TV episodes. Much less familiar is the films and TV episodes themselves so here's a look at some of the available material. Deep End and Alice in the Cities are both acclaimed (and highly recommended) feature films available on DVD. Everything else in this collection has been less visible outside Germany.
Update: Added Das Millionenspiel.
Das Millionenspiel (1970). Music: Millionenspiel.
A film for German television based on a science-fiction story (The Prize of Peril, 1958) by Robert Sheckley about a reality-TV manhunt game. IMDB has Irmin Schmidt listed as the uncredited composer but the theme was a Can production.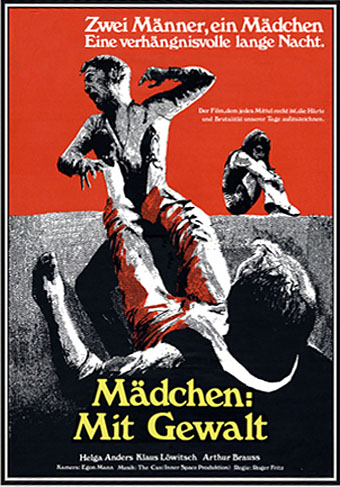 Trailer for Mädchen mit Gewalt (1970). Music: Soul Desert and Desert.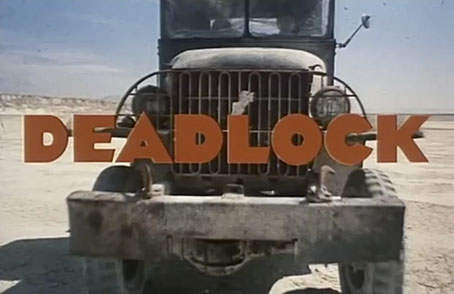 Trailer for Deadlock (1970). Music: Deadlock and Tango Whiskeyman.
Another of the strange Westerns (or Western-like films) that flourished in the early 70s.