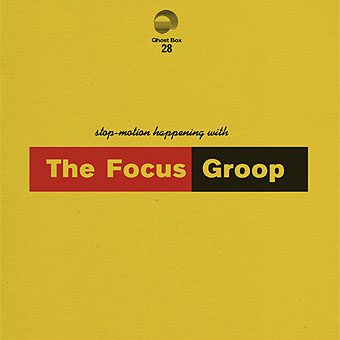 Stop-Motion Happening with The Focus Groop is a new album by The Focus Group (now a Groop, apparently, à la Stereolab), and the next release on the Ghost Box label. Design, as always, by Julian House.
• At Dennis Cooper's: Sypha presents…Voyager en Soi-Même: a Tribute to JK Huysmans' Là-Bas. Related: Henry Chapront's illustrations for a 1912 edition of Huysmans' novel.
• At the BFI: Graham Fuller on Penda's Fen and the Romantic tradition in British film; Pamela Hutchinson and Alex Barrett choose 10 great German Expressionist films.
• The Provenance of Providence: Chris Mautner on the Lovecraftian comic series by Alan Moore and Jacen Burrows.
• Luke Turner on Sunn O))): the ecstatic doom metallers turning rock concerts into "ritualist experiences".
• At Dangerous Minds: The homoerotic "needleporn" art of Zachary Nutman.
• Conor McGrady on the visual art of Nurse With Wound's Steven Stapleton.
• Collage and Mechanism: Anita Siegel's art for Doubleday Science Fiction.
• Mix of the week: My name is Legion: Chapter 1 by The Ephemeral Man.
• ChrisMarker.org is asking for small donations to help keep it running.
• 1967 is the year pop came out, says Jon Savage.
• Allen Ginsberg's Howl goes online.
• Groupmegroup (1981) by Liquid Liquid | If I Were A Groupie (1995) by Pizzicato Five | Group Four (1998) by Massive Attack