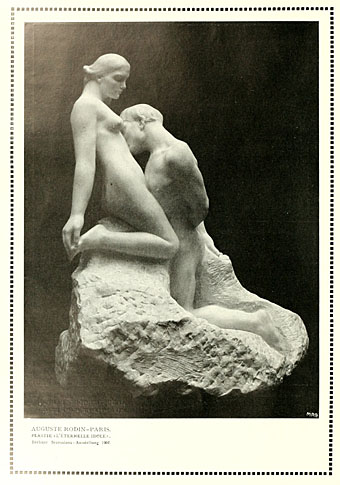 The Eternal Idol by Auguste Rodin.
Continuing the delve into back numbers of Deutsche Kunst und Dekoration, the German periodical of art and decoration. Volume 21 covers the period from October 1907 to March 1908, and the highlight of this issue is a feature on the black-and-white art of Julius Klinger, an artist whose drawings appeared regularly in Jugend.
If you've been following this series it's worth noting that volume 3 which is missing from the collection at the Internet Archive can be found at the University of Heidelberg. I would have featured it here but it turns out to be surprisingly dull compared to the other early editions. As before, anyone wishing to see these samples in greater detail is advised to download the entire number at the Internet Archive. There'll be more DK&D next week.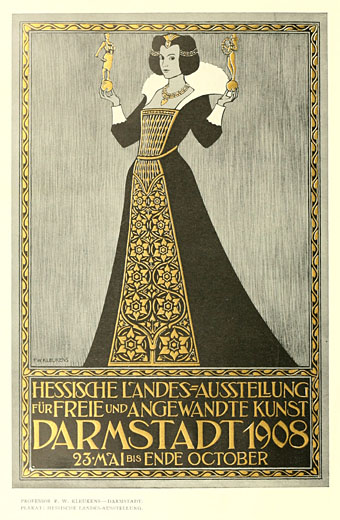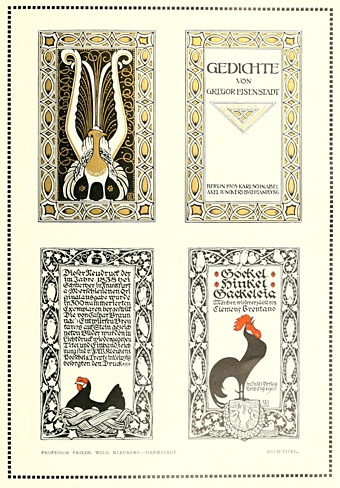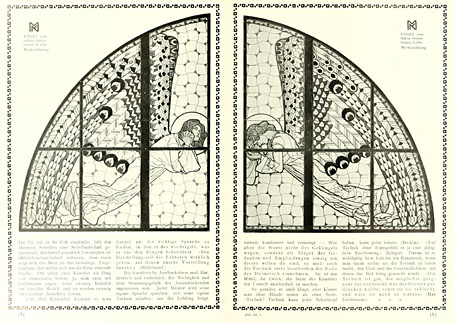 Details of a set of stained glass windows by Koloman Moser for Otto Wagner's Kirche am Steinhof in Vienna, a showcase of Wiener Werkstätte design.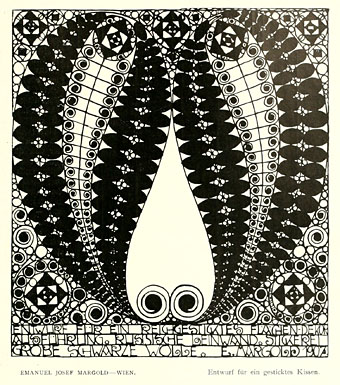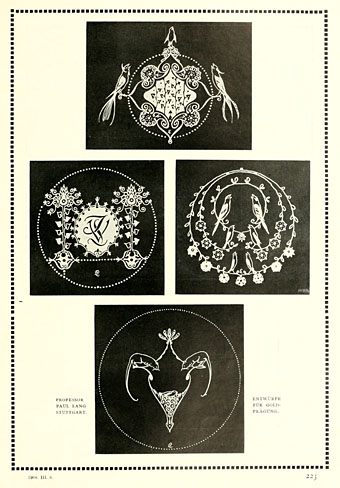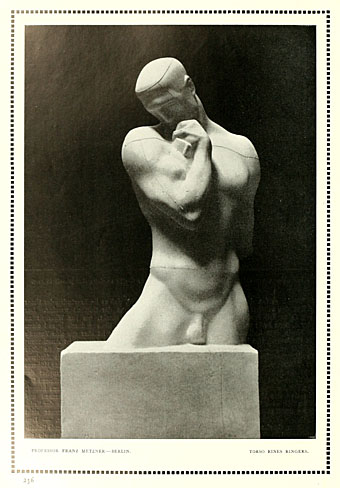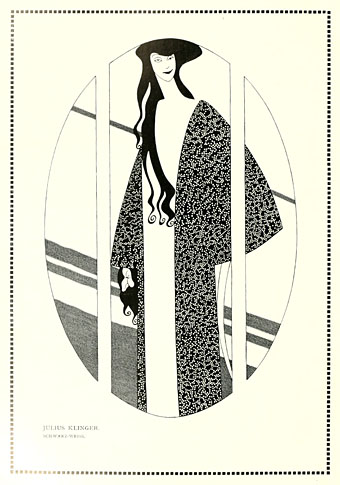 Above and six more below: drawings by Julius Klinger.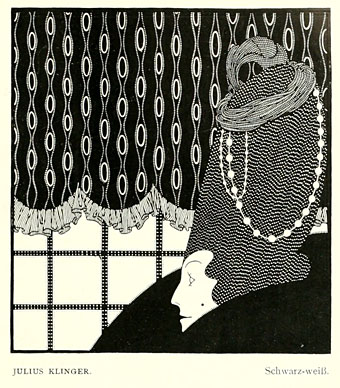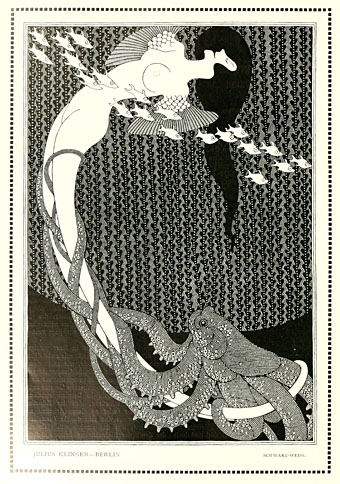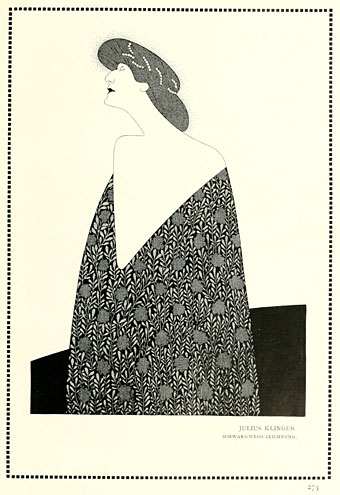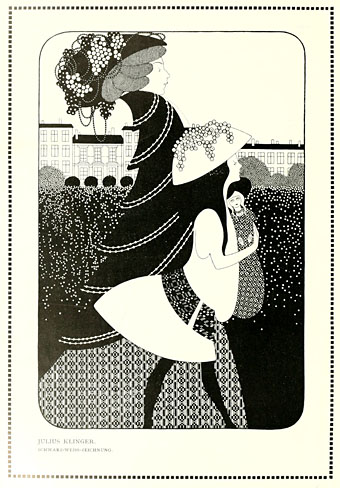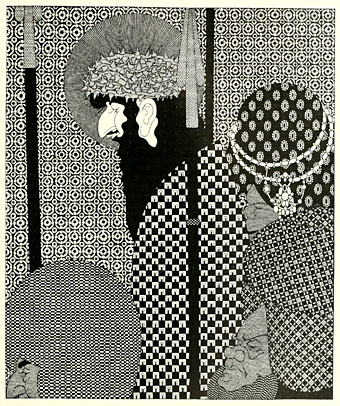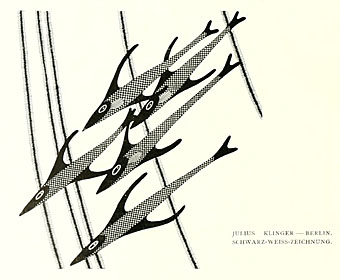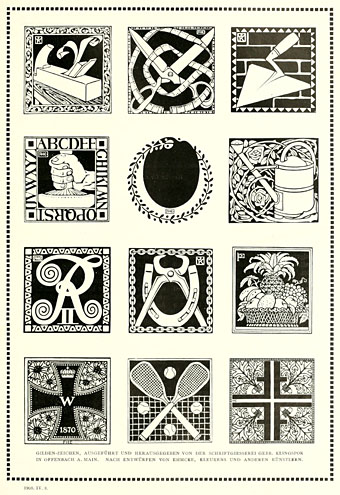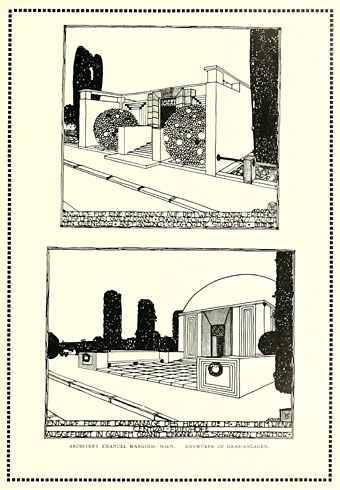 Previously on { feuilleton }
• Deutsche Kunst und Dekoration #20
• Deutsche Kunst und Dekoration #19
• Deutsche Kunst und Dekoration #18
• Deutsche Kunst und Dekoration #16
• Deutsche Kunst und Dekoration #15
• Deutsche Kunst und Dekoration #12
• Deutsche Kunst und Dekoration #11
• Deutsche Kunst und Dekoration #10: Turin and Vienna
• Deutsche Kunst und Dekoration #10: Heinrich Vogeler
• Deutsche Kunst und Dekoration #9
• Deutsche Kunst und Dekoration #8
• Deutsche Kunst und Dekoration #7
• Deutsche Kunst und Dekoration #6
• Deutsche Kunst und Dekoration #5
• Deutsche Kunst und Dekoration #4
• Deutsche Kunst und Dekoration #2
• Deutsche Kunst und Dekoration #1
• Julius Klinger's Salomé
• Deutsche Kunst und Dekoration
• Jugend Magazine revisited