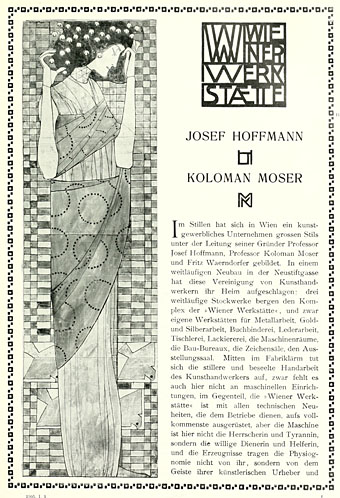 Continuing the delve into back numbers of Deutsche Kunst und Dekoration, the German periodical of art and decoration. This week there's another jump in the running order, from volume 12 to 15, and it's impossible to avoid feeling frustrated by this when some of the previous editions have been so good. Volume 15 covers the period from October 1904 to March 1905, and includes work by the Wiener Werkstätte whose rectilinear designs mark the transition from Art Nouveau to what would eventually be called Art Deco. There's also another feature on the Glasgow Arts and Crafts movement based around Charles Rennie Mackintosh with a look at the designs for Hill House in Helensburgh, Scotland. As usual, anyone wishing to see these samples in greater detail is advised to download the entire volume at the Internet Archive. There'll be more DK&D next week.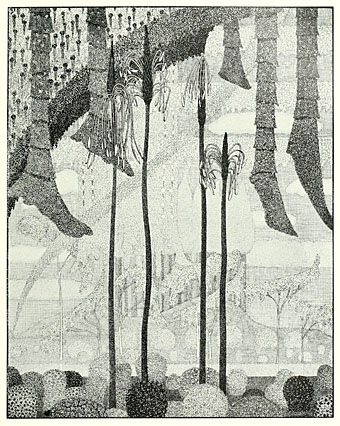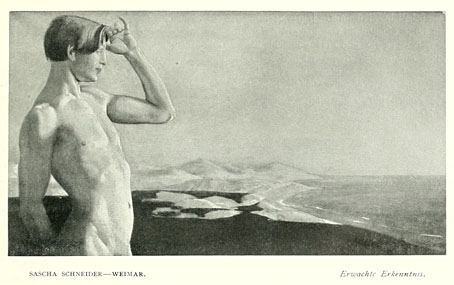 The peculiar Symbolist paintings of gay artist Sascha Schneider are featured once again, and typically for this artist there's a profusion of male flesh on display.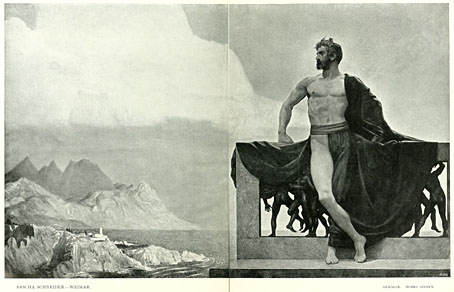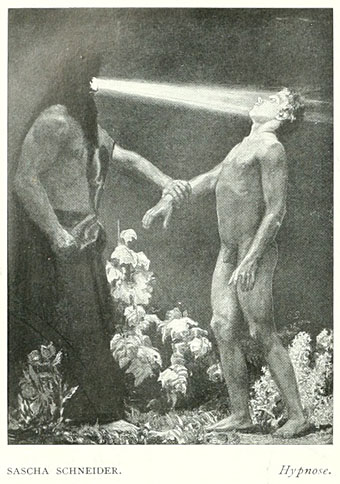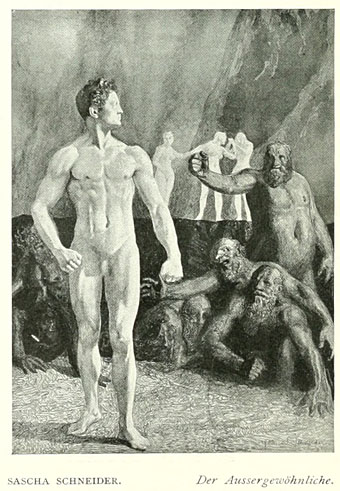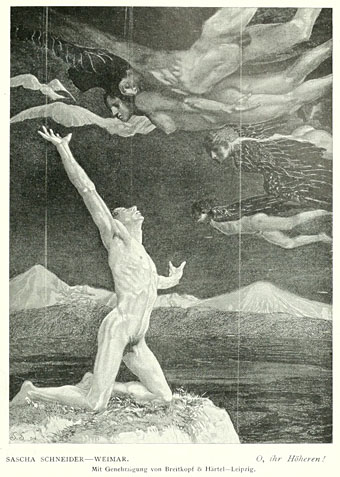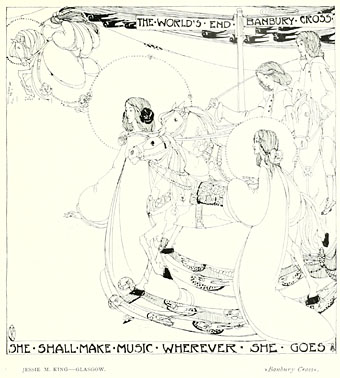 One of several illustrations by Jessie M King.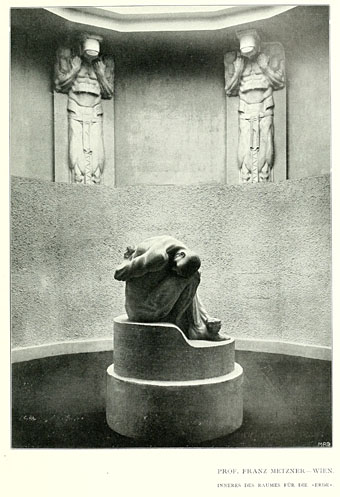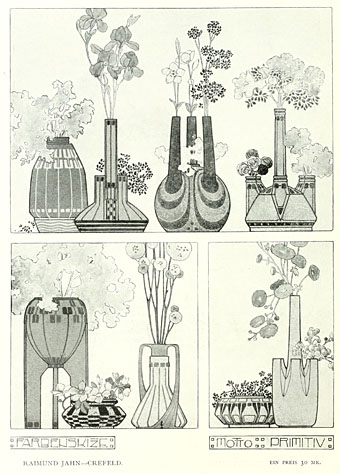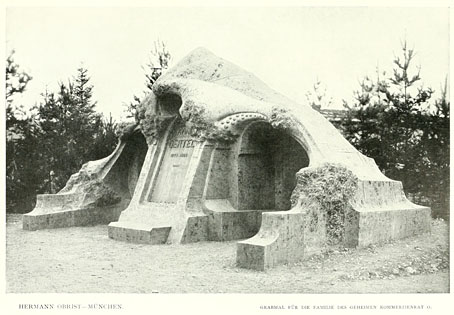 A tomb design by Hermann Obrist.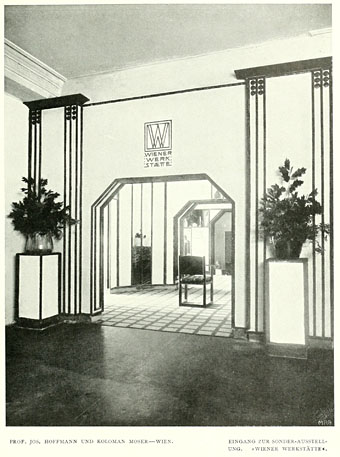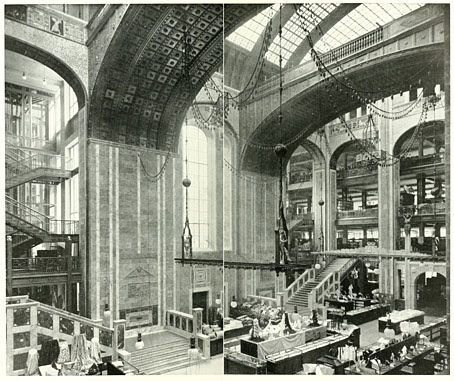 Another feature on the colossal Wertheim department store, Berlin, designed by Alfred Messel, and damaged beyond repair during the Second World War.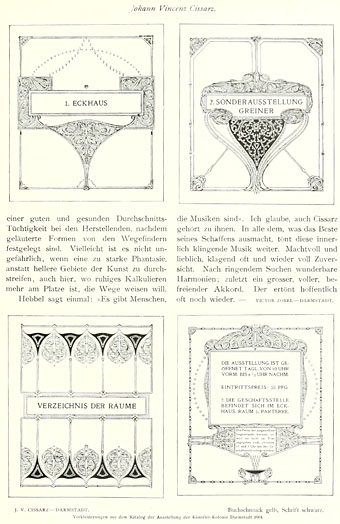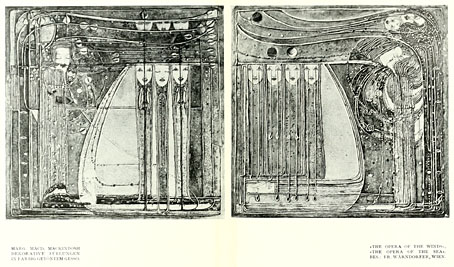 Decorative panels by Margaret MacDonald Mackintosh.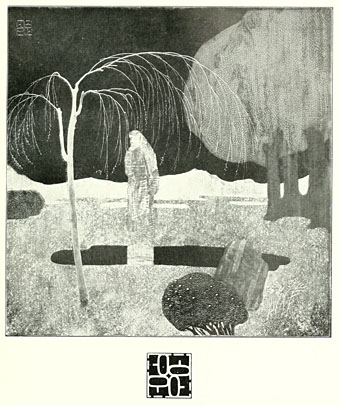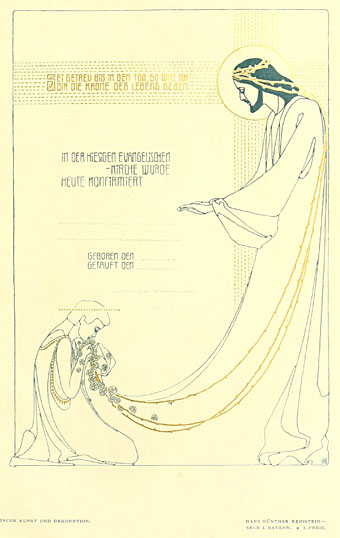 Previously on { feuilleton }
• Deutsche Kunst und Dekoration #12
• Deutsche Kunst und Dekoration #11
• Deutsche Kunst und Dekoration #10: Turin and Vienna
• Deutsche Kunst und Dekoration #10: Heinrich Vogeler
• Deutsche Kunst und Dekoration #9
• Deutsche Kunst und Dekoration #8
• Deutsche Kunst und Dekoration #7
• Deutsche Kunst und Dekoration #6
• Deutsche Kunst und Dekoration #5
• Deutsche Kunst und Dekoration #4
• Deutsche Kunst und Dekoration #2
• Deutsche Kunst und Dekoration #1
• Deutsche Kunst und Dekoration
• Jugend Magazine revisited
• The art of Sascha Schneider, 1870–1927