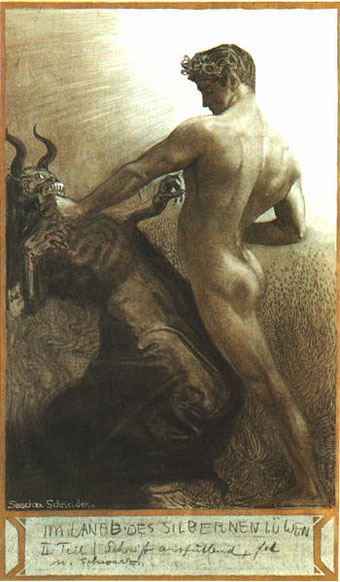 I first came across Sascha Schneider's art some years ago when reading about German writer Karl May (1842–1912), and it was as May's illustrator that Schneider initially gained recognition. May was one of Germany's most popular novelists, his Western adventures about Old Shatterhand and Winnetou the Warrior sold millions of copies and numbered Albert Einstein and Adolf Hitler among their enthusiasts. Schneider's work struck me as unusual compared to other illustrators of the period; there was a curious quality which seemed to owe more to Symbolist painting than book illustration and the few examples I saw were distinctly homoerotic at a time when homosexuality was regarded with suspicion or downright hostility. Sure enough it turns out that Schneider was openly gay and that May had no problem with this. It also transpires that the Symbolist tone which seemed so unsuited to a writer of Western pulp fiction complemented the content of some of May's later works which weren't Westerns at all but were Orientalist fantasies with a metaphysical inclination. The publisher wasn't too happy with the ambivalent nature of these pictures, however, and they were replaced in later editions.
For once I don't have to complain about a lack of website examples, Schneider's connections with May have at least ensured his work is still being written about even if it seems overlooked by gay art histories. This latter circumstance is unusual since he was a contributor to Der Eigene, the world's first gay periodical, founded by Adolf Brand in 1896.
I've taken the liberty of posting more samples than usual here and you'll have to forgive the lack of information about titles and dates. Many of the pictures are quite bizarre for the way they're continually juxtaposing naked figures with angels, demons or monsters. Even the Winnetou illustrations, which should be depicting Native Americans, look more suited to the wall of a salon in fin de siècle Paris than stories of the Wild West. Links to various galleries follow.
• Schneider's Karl May frontispieces
• An extensive Russian gallery
• A smaller Schneider gallery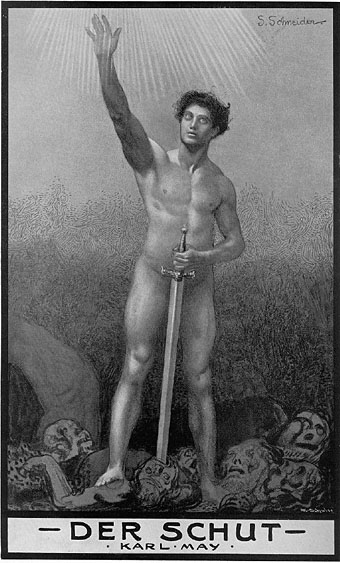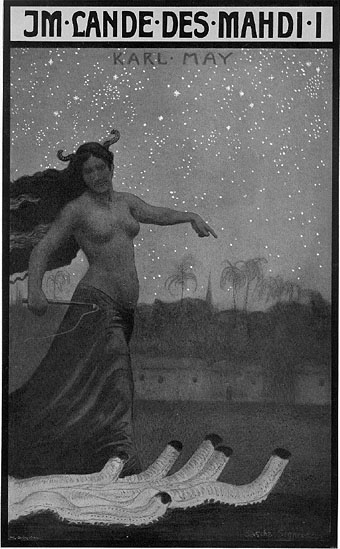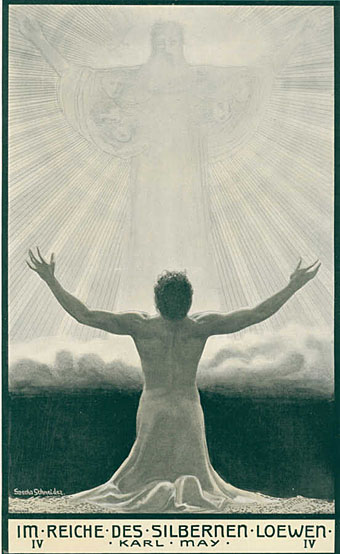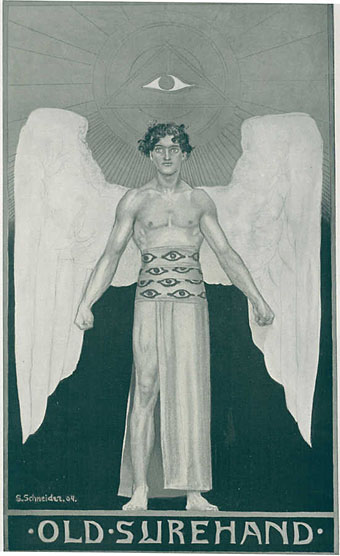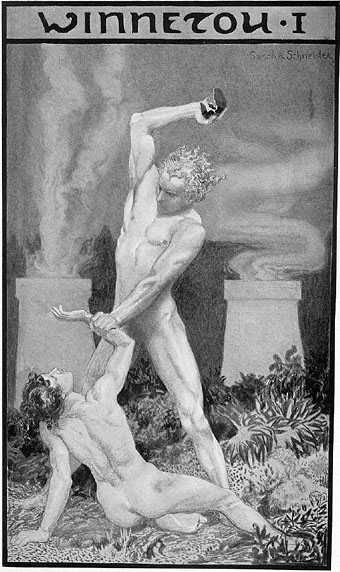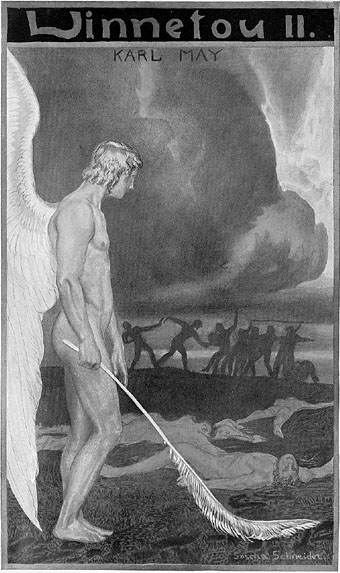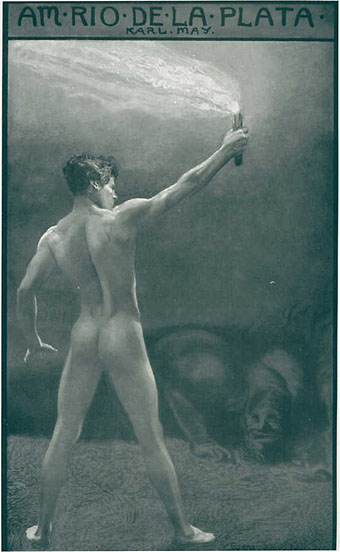 Elsewhere on { feuilleton }
• The gay artists archive
• The illustrators archive