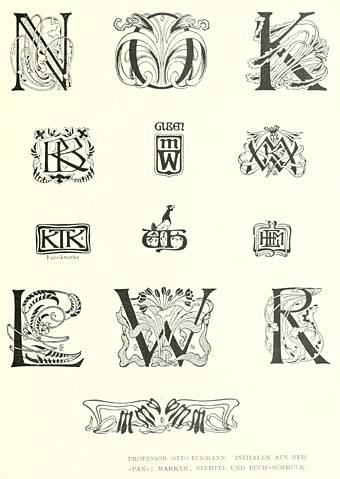 Continuing the delve into back numbers of Deutsche Kunst und Dekoration, the German periodical of art and decoration. Volume 6 covers the period from April to September 1900, and the content is still Art Nouveau all the way, with a dash of Symbolism. Among the contributors in this edition there's Otto Eckmann and more work from Hans Christiansen, both frequent contributors to Jugend magazine There are further examples of stylish Art Nouveau interiors, and of considerable interest to this Exposition Universelle obsessive, a look at the Paris exposition of 1900 from the German side of things. As before, anyone wishing to see these samples in greater detail is advised to download the entire volume at the Internet Archive. There'll be more DK&D next week.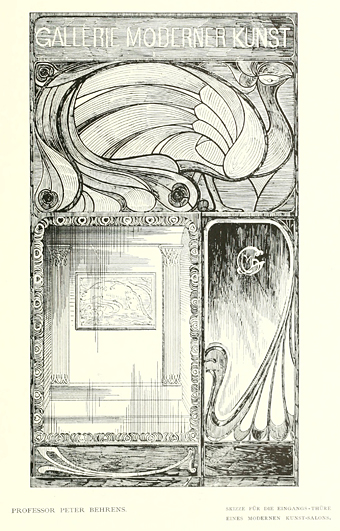 The ubiquitous peacocks were never far away in 1900.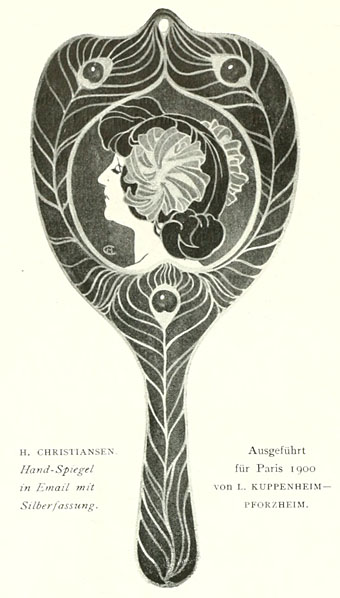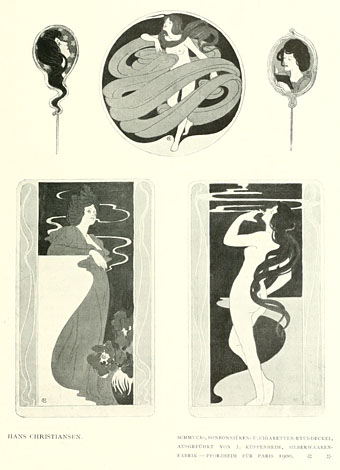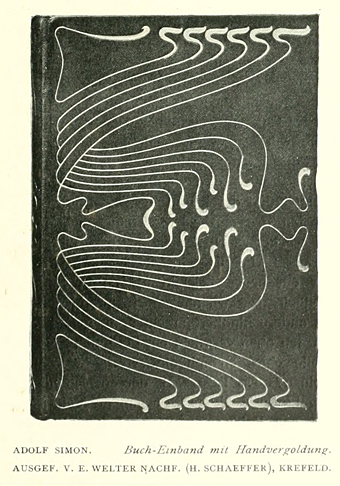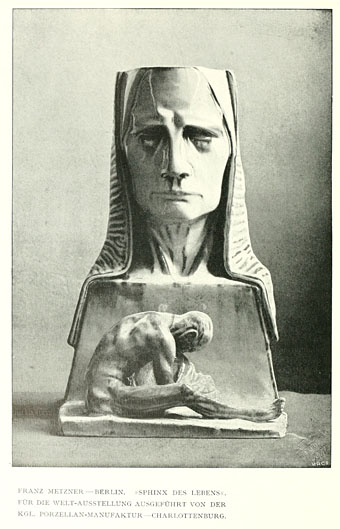 Franz Metzner was a sculptor with a very distinctive and often grotesque style whose work is featured in this issue. Among the pieces are these two Symbolist ceramics, Sphinx des Lebens and Medusa.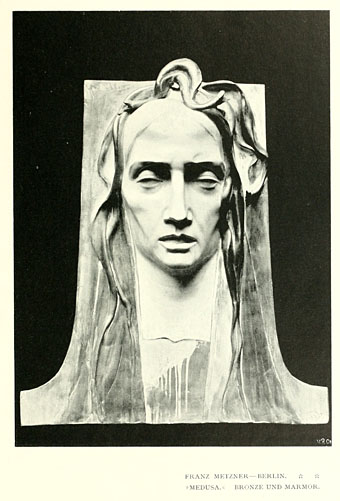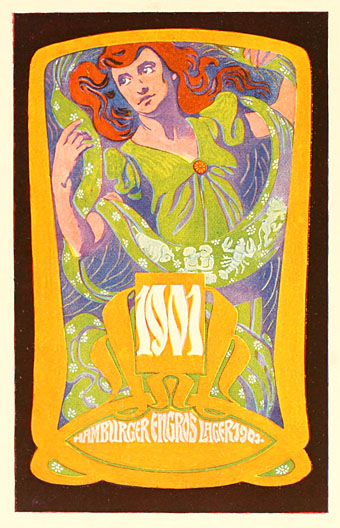 A series of calendar designs by different artists. The two Mucha-styled pieces below are by a Belgian artist and architect, Paul Cauchie.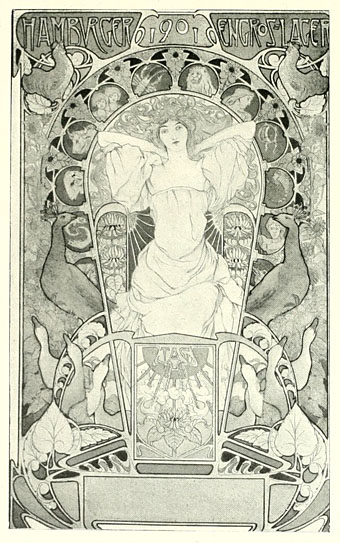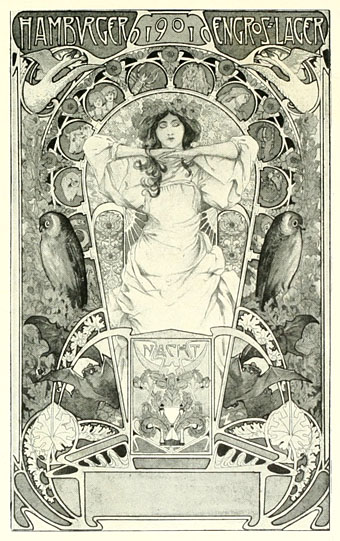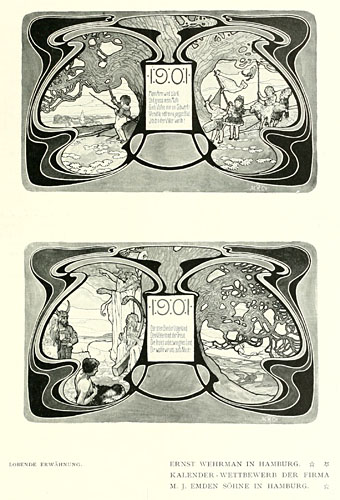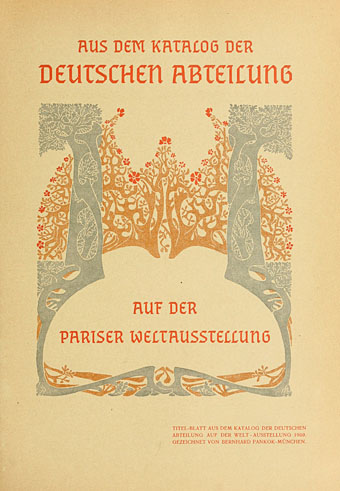 The Exposition Universelle features begin with some designs from the official German catalogue all 534 pages of which can be downloaded here, if you must. Following that is a great sequence of photographs showing the Bing Pavilion. Siegfried (aka Samuel) Bing was a German art dealer whose Paris gallery, Maison de l'Art Nouveau, played a crucial role in popularising the florid new style in the 1890s. His exposition pavilion is often referred to in accounts of the exposition—and in Art Nouveau histories—but the fair was such a huge event one seldom sees more than a single picture of the Bing exterior. The painted panels were by Georges de Feure and it's a pleasure to see them in such detail.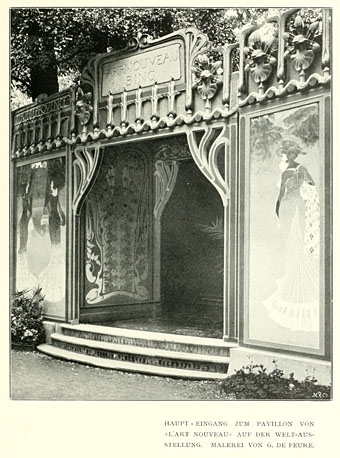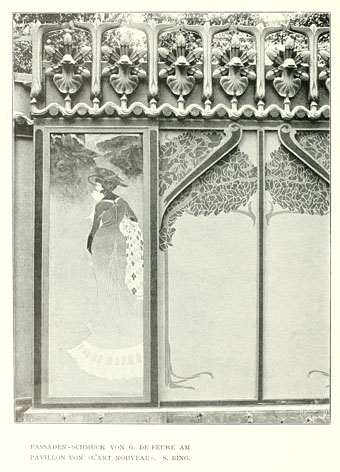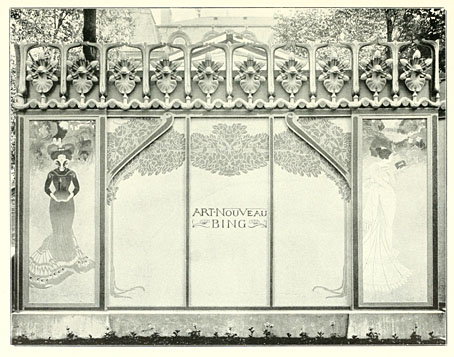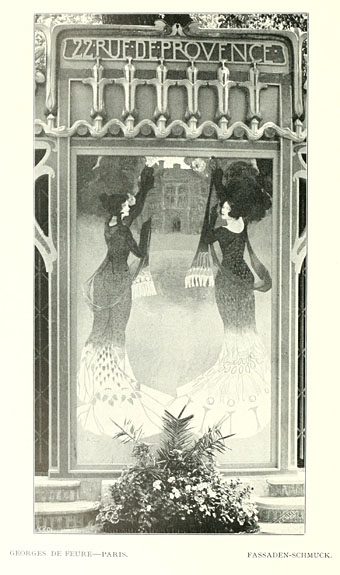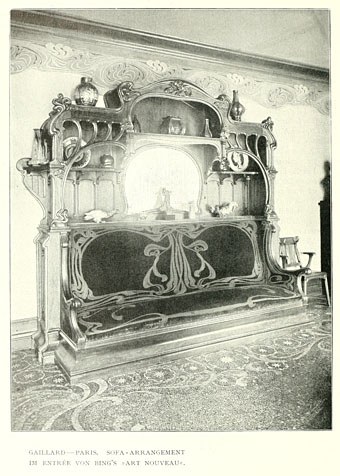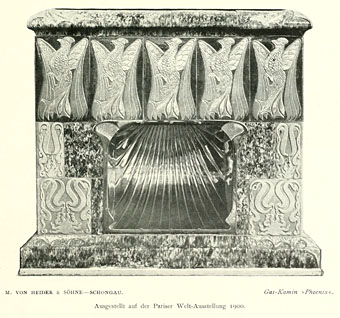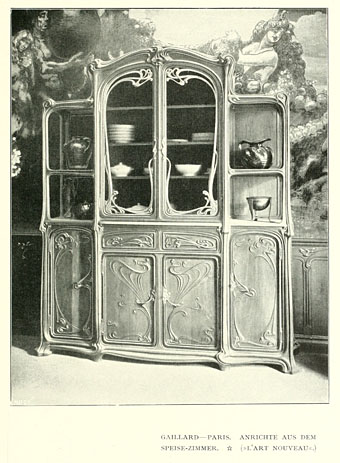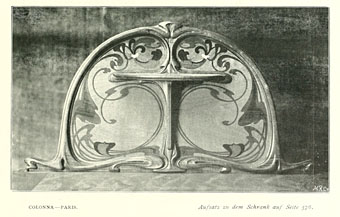 Previously on { feuilleton }
• Deutsche Kunst und Dekoration #5
• Deutsche Kunst und Dekoration #4
• Deutsche Kunst und Dekoration #2
• Deutsche Kunst und Dekoration #1
• Deutsche Kunst und Dekoration
• Jugend Magazine revisited
• Return to the Exposition Universelle