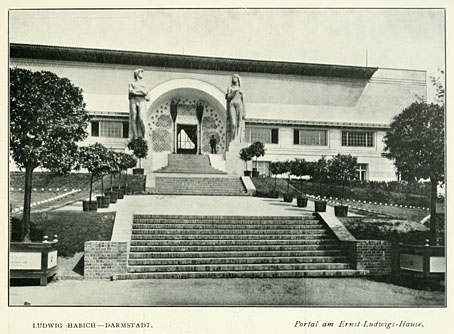 The Ludwig Habich building, Darmstadt.
Continuing the delve into back numbers of Deutsche Kunst und Dekoration, the German periodical of art and decoration. Volume 9 covers the period from October 1901–March 1902. This edition continues the examination of the Darmstadt Artists' Colony begun in the previous number. Despite the colony being very much an Art Nouveau venture the pictorial content is largely photographic, with many views of the show-homes built by the colony artists. Much of the other content is a disappointment compared to what's gone before, the featured painters being the conservative types who were crowding Jugend magazine at this period with generic depictions of stolid German farmers. Unlike Jugend, however, this isn't the end of the line. As usual, anyone wishing to see these samples in greater detail, or the rest of the edition, is advised to download the entire volume at the Internet Archive. There'll be more DK&D next week.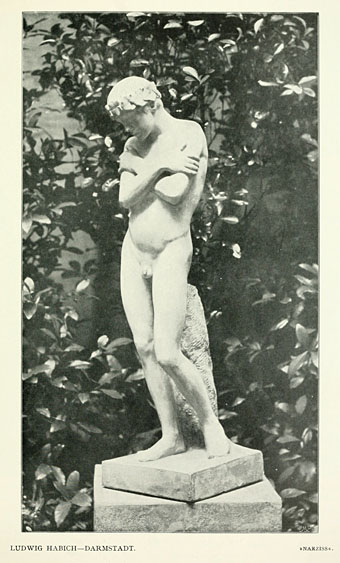 A electric lamp by artist Rudolf Bosselt.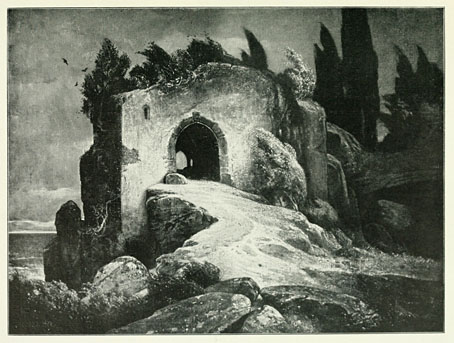 A painting by Wilhelm Bader who, when he wasn't painting Teutonic peasants, seems to have been another German artist in thrall to Arnold Böcklin.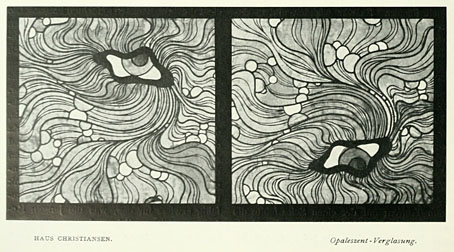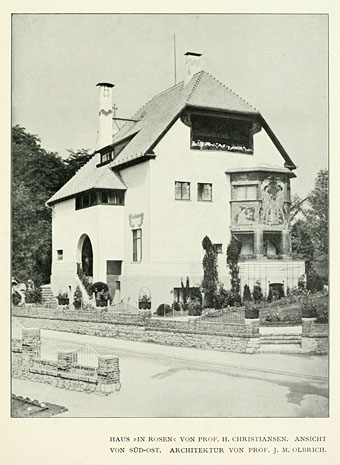 The Darmstadt house of Hans Christiansen.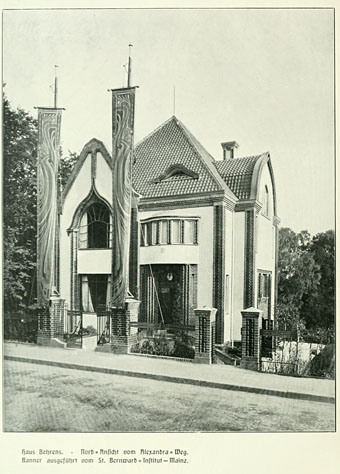 The Darmstadt house of Peter Behrens which in this edition receives a special feature, including plans of the rooms and many photographs of the interior.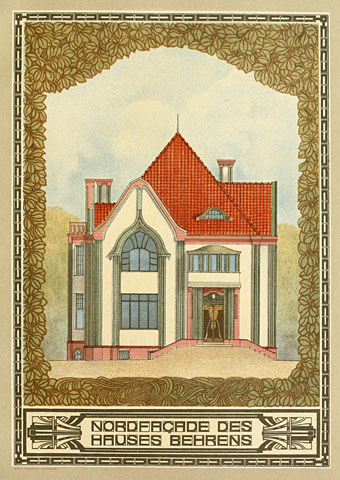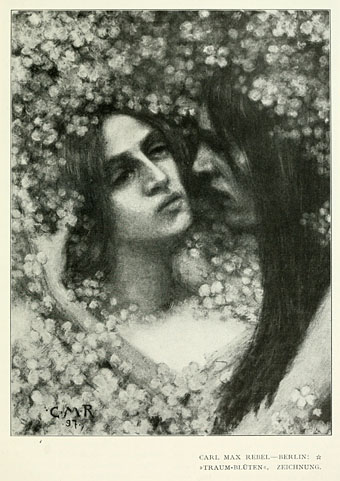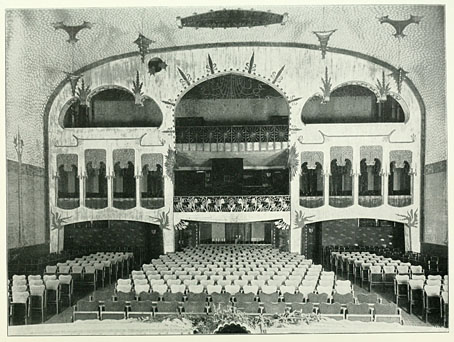 The volume ends with views of a lavish Art Nouveau theatre designed by August Endell.
Previously on { feuilleton }
• Deutsche Kunst und Dekoration #8
• Deutsche Kunst und Dekoration #7
• Deutsche Kunst und Dekoration #6
• Deutsche Kunst und Dekoration #5
• Deutsche Kunst und Dekoration #4
• Deutsche Kunst und Dekoration #2
• Deutsche Kunst und Dekoration #1
• Deutsche Kunst und Dekoration
• Jugend Magazine revisited