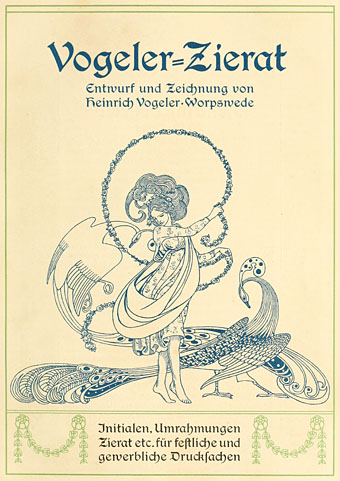 Continuing the delve into back numbers of Deutsche Kunst und Dekoration, the German periodical of art and decoration. Volume 16 covers the period from April 1905 to September 1905, and includes further rectilinear interior design from the Wiener Werkstätte. There's a lot of architecture in this edition, not all of it very distinctive. Of more interest for me is another feature on the peacock-haunted illustrations of Heinrich Vogeler, and an article about the work of Edward Gordon Craig, an English theatre designer who we're told was the son of Ellen Terry and, later on, one of the numerous lovers of Isadora Duncan.
As usual, anyone wishing to see these samples in greater detail is advised to download the entire volume at the Internet Archive. There'll be more DK&D next week.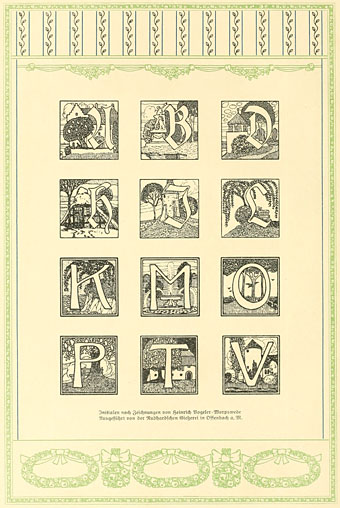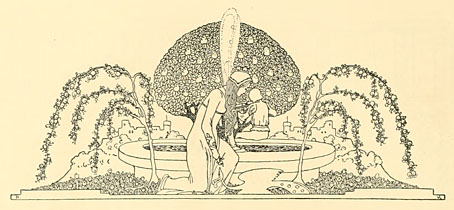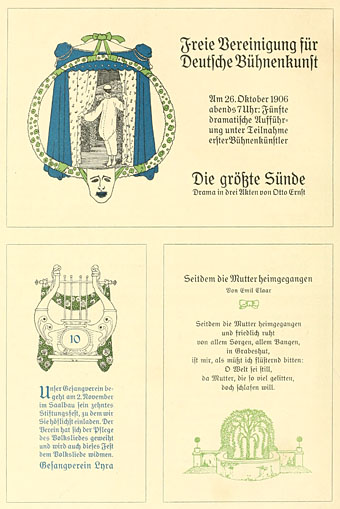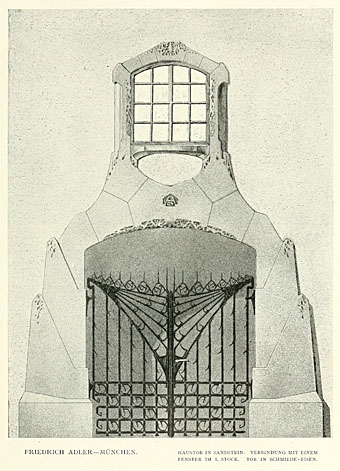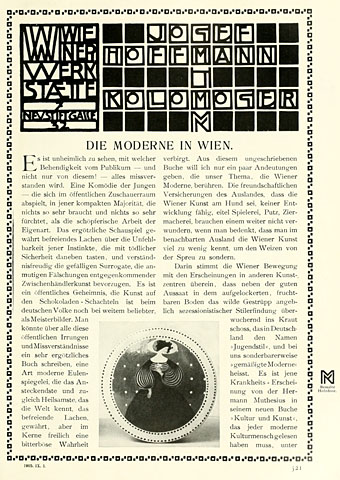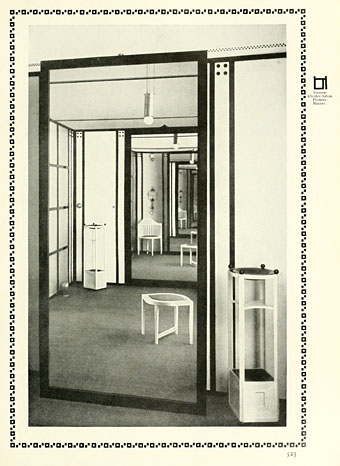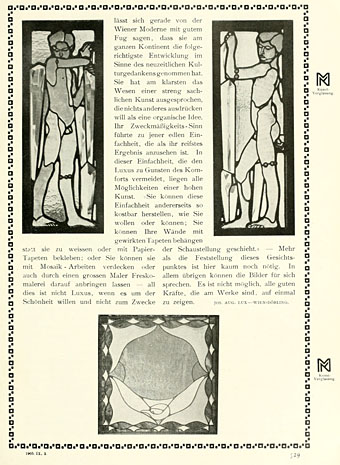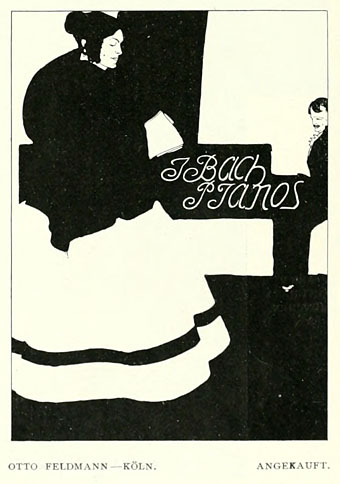 One of a series of black-and-white designs by different artists for a piano company. This very Beardsleyesque entry is among the best.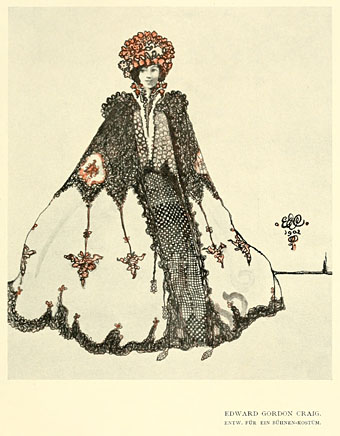 Edward Gordon Craig costume designs.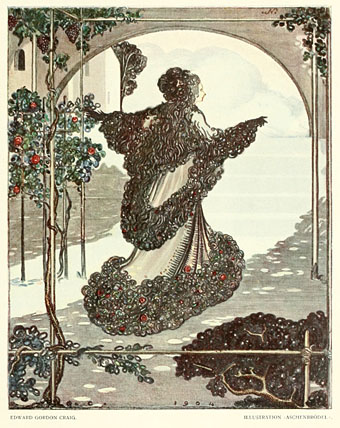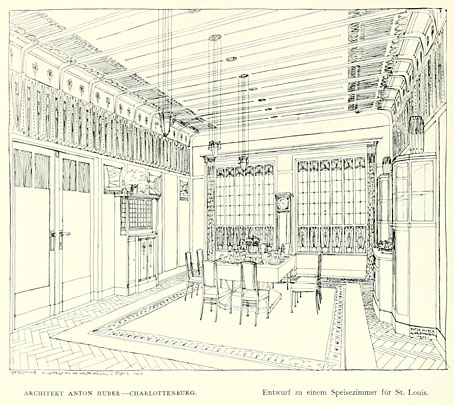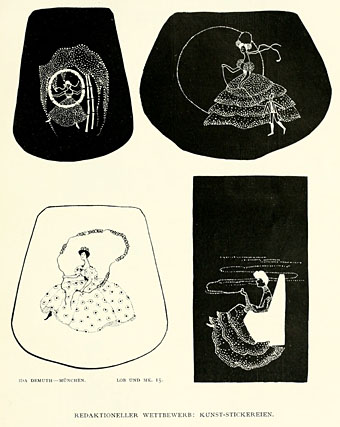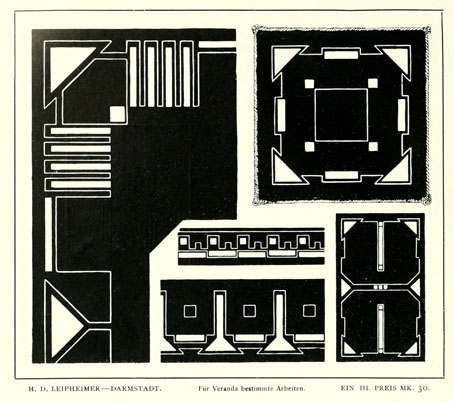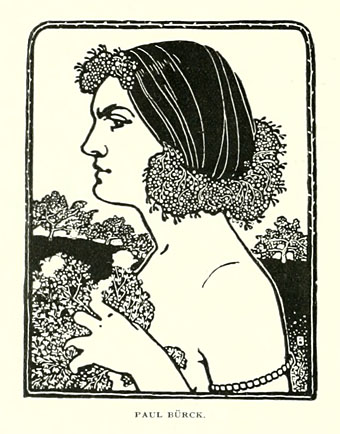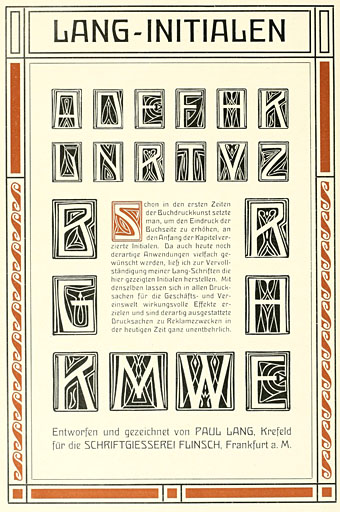 Previously on { feuilleton }
• Deutsche Kunst und Dekoration #15
• Deutsche Kunst und Dekoration #12
• Deutsche Kunst und Dekoration #11
• Deutsche Kunst und Dekoration #10: Turin and Vienna
• Deutsche Kunst und Dekoration #10: Heinrich Vogeler
• Deutsche Kunst und Dekoration #9
• Deutsche Kunst und Dekoration #8
• Deutsche Kunst und Dekoration #7
• Deutsche Kunst und Dekoration #6
• Deutsche Kunst und Dekoration #5
• Deutsche Kunst und Dekoration #4
• Deutsche Kunst und Dekoration #2
• Deutsche Kunst und Dekoration #1
• Deutsche Kunst und Dekoration
• Jugend Magazine revisited