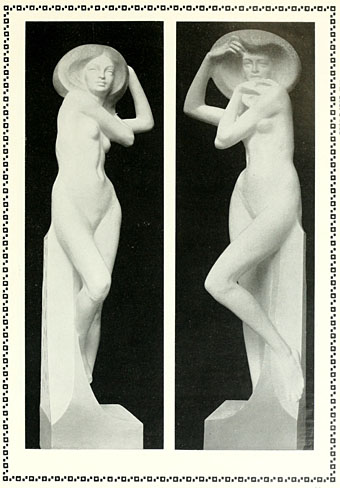 Continuing the delve into back numbers of Deutsche Kunst und Dekoration, the German periodical of art and decoration. There's yet another frustrating jump in the numbers here, from volume 16 to volume 18 which covers the period from April to September 1906. Inside there's more rectilinear interior design from the Wiener Werkstätte (above) as well as a great deal of less interesting interior design from elsewhere. The most notable feature of this edition is the article on the illustration work of Marcus Behmer, a member of Adolf Brand's pioneering gay rights circle in Berlin whose drawings from this volume were featured in an earlier post.
As usual, anyone wishing to see these samples in greater detail is advised to download the entire number at the Internet Archive. There'll be more DK&D next week.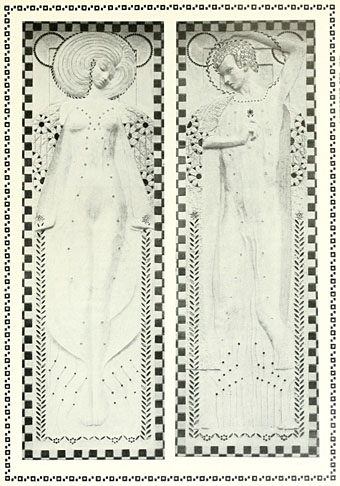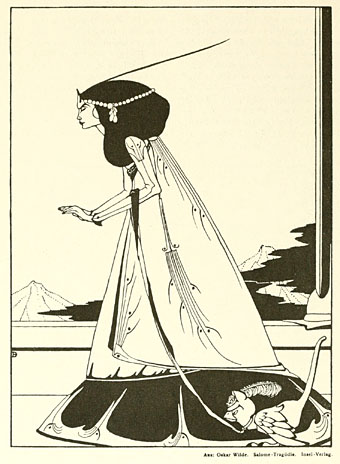 Oscar Wilde's Salomé illustrated by Marcus Behmer.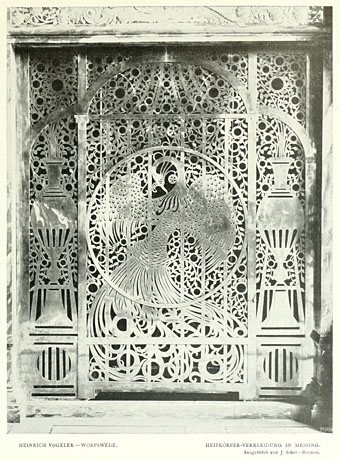 A peacock-styled fireplace guard designed by Heinrich Vogeler for the Bremer townhall.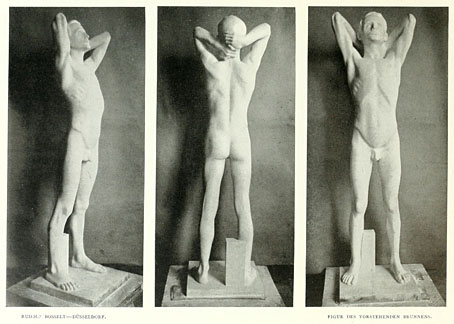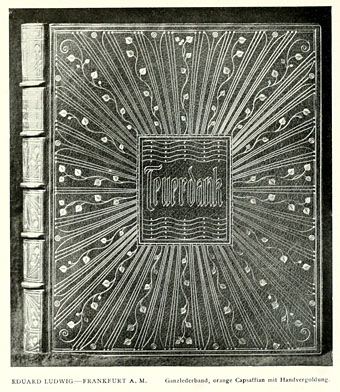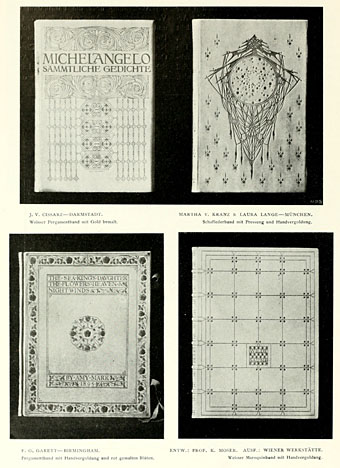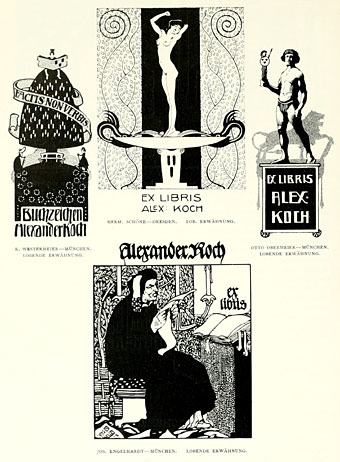 The black-and-white competition for this number is a series of bookplate designs for DK&D's publisher, Alex Koch.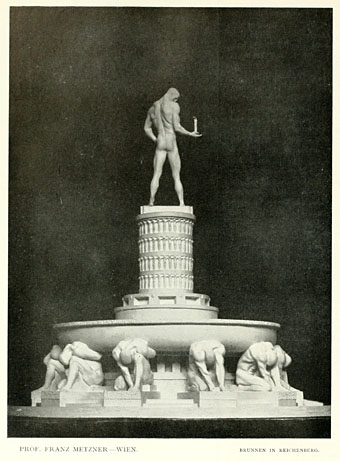 More sculpture by Franz Metzner, this time a fountain for the townhall of Reichenberg, or Liberec as it's known today. Views of the square as it is today show blank pavement where the fountain used to stand but I've not been able to discover whether the monument was destroyed or moved elsewhere. As with other artists in this periodical, many of Metzner's works fell victim to the turmoil of two world wars.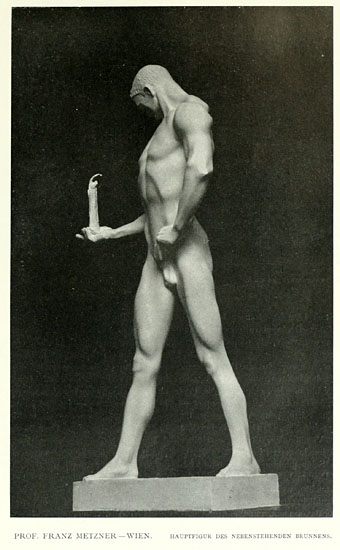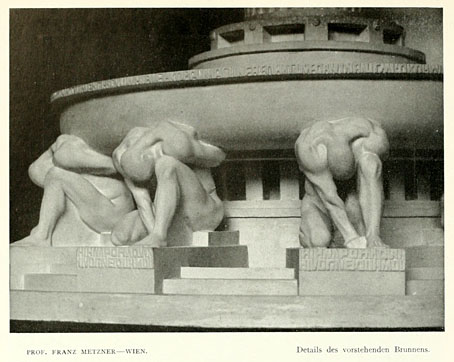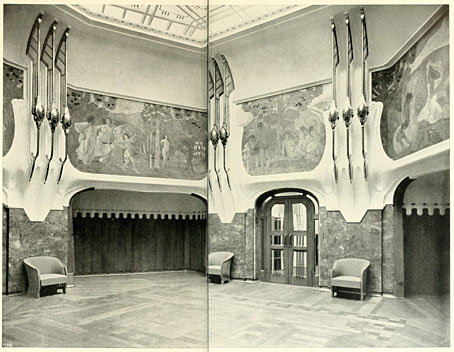 A view of the remarkably advanced museum hall at the Dresden Exhibition of Applied Arts by Henry van de Velde, a Belgian architect and designer whose worked managed to evolve from Art Nouveau to Le Corbusier-style Modernism.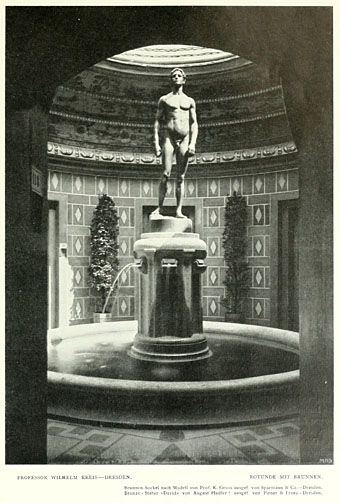 David, a statue by August Hudler, a sculptor with a fondness for nude males.
Previously on { feuilleton }
• Deutsche Kunst und Dekoration #16
• Deutsche Kunst und Dekoration #15
• Deutsche Kunst und Dekoration #12
• Deutsche Kunst und Dekoration #11
• Deutsche Kunst und Dekoration #10: Turin and Vienna
• Deutsche Kunst und Dekoration #10: Heinrich Vogeler
• Deutsche Kunst und Dekoration #9
• Deutsche Kunst und Dekoration #8
• Deutsche Kunst und Dekoration #7
• Deutsche Kunst und Dekoration #6
• Deutsche Kunst und Dekoration #5
• Deutsche Kunst und Dekoration #4
• Deutsche Kunst und Dekoration #2
• Deutsche Kunst und Dekoration #1
• The art of Marcus Behmer, 1879–1958
• Deutsche Kunst und Dekoration
• Jugend Magazine revisited