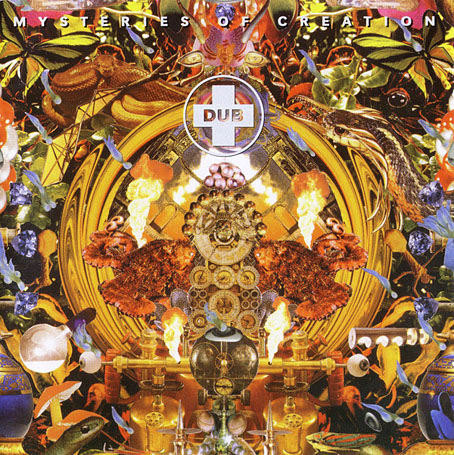 Axiom Dub – Mysteries Of Creation (1996), a Bill Laswell production. Art by James Koehnline.
• As noted earlier, the great Bill Laswell has made some of his sprawling back catalogue available at Bandcamp, news of which has prompted Vinyl Factory to put together a recommended listening guide. Judging by the comments I'm not the only Laswell-head deploring the absence of the masterpiece from Material, Hallucination Engine. Linked here before, and happily still being updated, the comprehensive Bill Laswell discography at Silent-Watcher. Related: An ESP-Disk Primer by Marc Masters.
• Listen to the Voice of Fire, a symposium concerning alchemy in sound art, takes place at the National Library of Wales at the beginning of March. Phil Legard offers some thoughts on alchemy, music and John Dee.
• The guilty cinematic pleasures of John Carpenter. Related: Director and actor Alice Lowe chooses seven favourite horror films.
• The Broomway, Essex, a tidal path known as "The Doomway" for its reputation as the most dangerous walk in Britain.
• Mixes of the week: K-Punk presents Return to the Fourth World, and FACT Mix 584 by Lawrence English.
• "There was more to the late John Berger than that TV series and art book", says Richard Turney.
• "Music's cassette-tape revival is paying off," says John Paul Titlow.
• Diamanda Galás announces two new albums.
• Bob Dylan paints a Blackpool pier.
• Pixel art by Uno Moralez
• Reduction (1980) by Material | Ghost Light/Dread Recall (1996) by Material | No Guts No Galaxy (1999) by Material (feat. Ramm Ell Zee & phonosycographDISK)