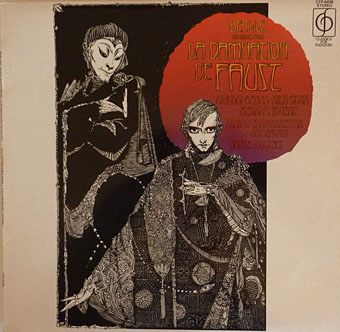 Hector Berlioz: Highlights From La Damnation De Faust (1960); Paris Opera Orchestra And Chorus, André Cluytens.  Artwork: "I wish you had something else to do than torment me when I'm quiet" from Faust (1925).
Continuing an occasional series about artists or designers whose work has appeared on record sleeves. Harry Clarke would have been added to this list some time ago but it's taken a while for Discogs to fill in the gaps ignored by its dominant core of techno-techno-techno obsessives. Clarke's work is also much more visible today, as a result of which many of the releases here are very recent. The viral nature of internet popularity is a great thing for artists whose work can be shared and appreciated instantly. The drawback is demonstrated by the following albums, many of which recycle the same few drawings from Clarke's Poe and Faust volumes. I'm sure the musicians who relish Clarke's work for its grotesque or decadent qualities would find something equally appealing in his Swinburne illustrations if they sought them out. As before, this is probably an incomplete list so if anyone knows of other suitable candidates then please leave a comment.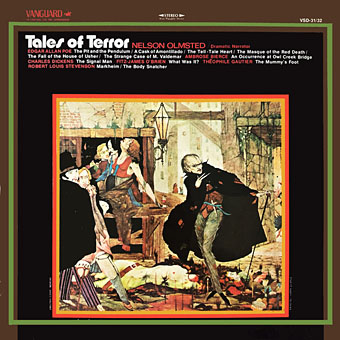 Tales of Terror (1971) read by Nelson Olmsted. Artwork: The Man of the Crowd from Tales of Mystery and Imagination (second edition, 1923).
A double album of readings from horror stories. I used to own this one, mainly for the cover since I don't recall playing it very much. The gatefold interior features Clarke's painting for The Fall of the House of Usher together with a note from beyond the grave by HP Lovecraft.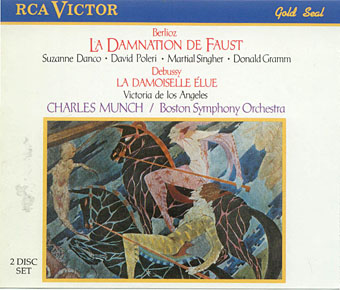 Hector Berlioz / Claude Debussy: La Damnation De Faust / La Damoiselle Elue (1988); Suzanne Danco, David Poleri, Martial Singher, Donald Gramm, Victoria De Los Angeles, Charles Munch, Boston Symphony Orchestra. Artwork: "Forward! Forward!—Faster! Faster!" from Faust (1925).
The classical labels are at least justified in their use of the Faust illustrations. This cropped painting is one of two pieces depicting Faust and Mephistopheles on horseback that suggest Clarke's parallel career as a stained-glass artist.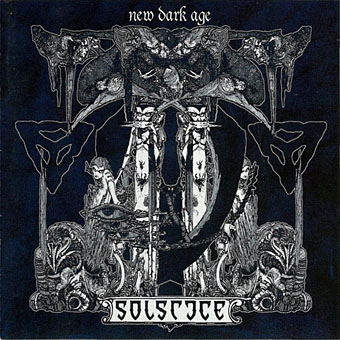 New Dark Age (1998) by Solstice. Artwork: collage of drawings from Faust (1925).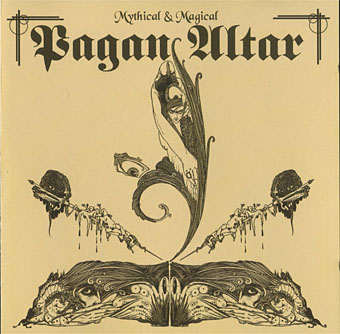 Mythical & Magical (2008) by Pagan Altar. Artwork: collage of drawings from Faust (1925).