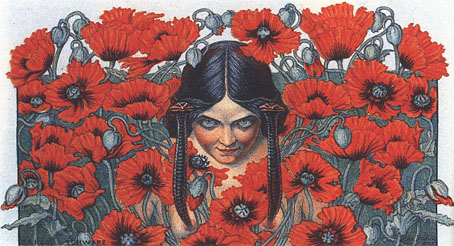 La Déstruction.
More Symbolist femmes fatale, this time courtesy of Carlos Schwabe (1866–1926) and his illustrations for Baudelaire's Fleurs du Mal from 1900. I'd had the site these pictures are from bookmarked for some time but hadn't noticed that the version of Schwabe's Spleen et Ideal illustration (below) was different to the one more commonly seen in books of Symbolist art. In fact the more common picture is about the only one of these illustrations that turns up at all in books. (It also appeared on a UK edition of Baudelaire's poems, as I recall.) Schwabe is more usually represented by his mystically-inspired paintings and drawings, especially those he produced for the Salon de la Rose+Croix; on the strength of some of his Baudelairean pieces I'd say he's a worthy companion to Félicien Rops.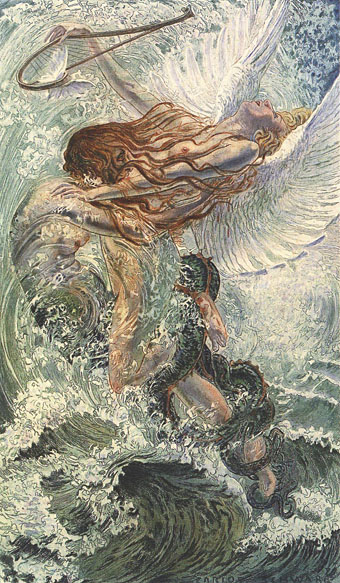 L'Homme et la mer (from Spleen et idéal).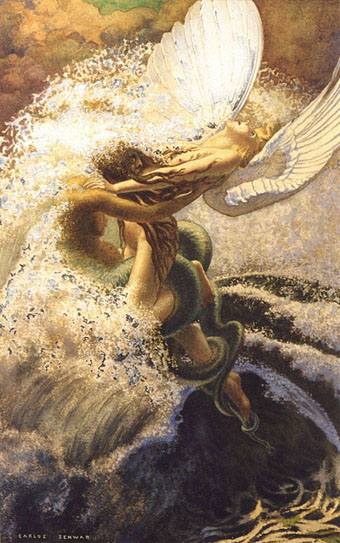 Spleen et idéal (1896).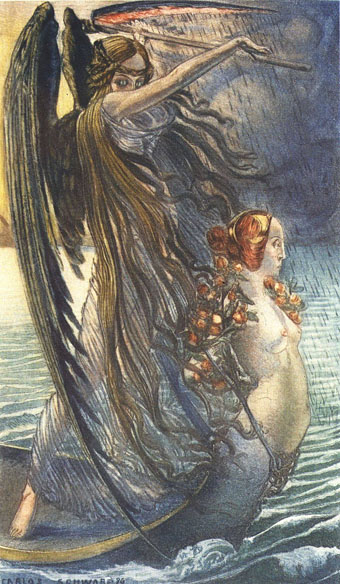 La Mort des amants.
This picture reminds me of his other, more well-known, representation of death.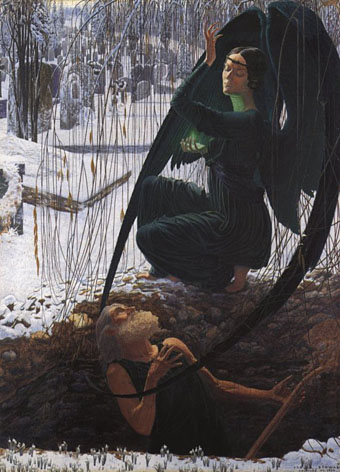 The death of the grave-digger (1900).
Previously on { feuilleton }
• Empusa
• The art of Philippe Wolfers, 1858–1929
• The art of Félicien Rops, 1833–1898
• The Masks of Medusa