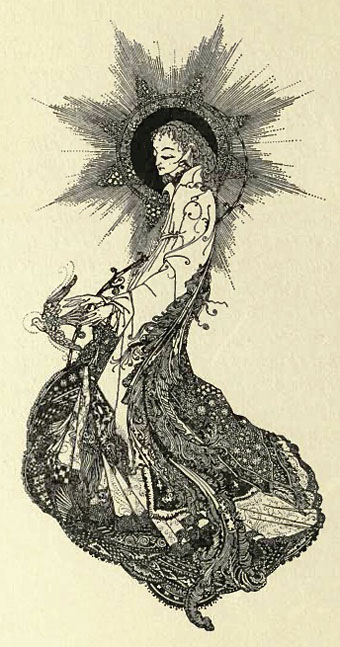 The Internet Archive seems to be improving as a resource for out-of-copyright books. Browsing there this week it's become apparent that a number of recent additions include rare illustrated titles which can be downloaded as PDFs or scanned pages. Project Gutenberg has the quantity where free books are concerned but their quality leaves much to be desired when it comes to illustrations. The nice thing about these scans from libraries is that they copy the complete book, including covers and endpapers. In many cases the covers have been spoiled by bar code stickers and other library ephemera but they still give a good idea of the original volume.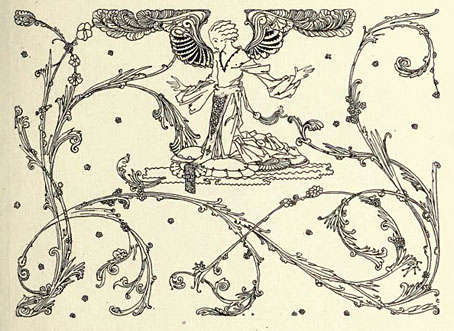 First of the discoveries is this poetry collection, The Year's at the Spring (sic), from 1920 illustrated by the peerless Harry Clarke (1889–1931). Among the poets featured are WB Yeats, GK Chesterton, Rupert Brooke and Walter de la Mare. This really is a discovery for me since I don't think I've seen any of the illustrations before. The drawings are certainly up to the standard of Clarke's other work and the colour plates show a possible Japanese influence in some cases, as well as being reminiscent of the colour plates for his Poe volume. There are 21 full-page illustrations in all, with many vignettes.
A couple more illustration samples follow below the fold. I'll be featuring other titles which have caught my eye over the next few days.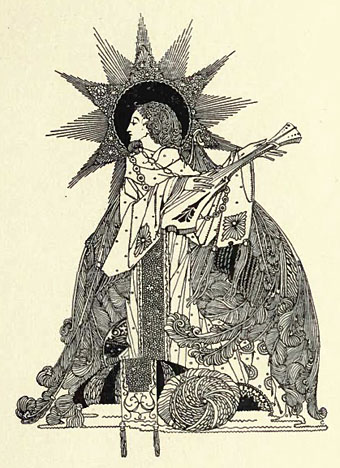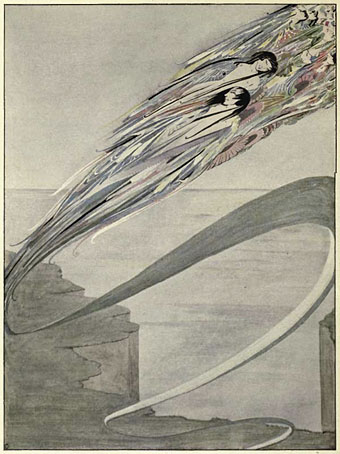 "I am born of a thousand storms, and grey with the rushing rains."
Elsewhere on { feuilleton }
• The illustrators archive
Previously on { feuilleton }
• My pastiches