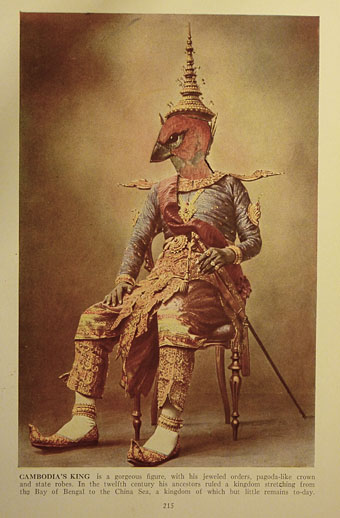 Collage by Jeneleen Floyd.
• "…slowly, block-by-block, pedestrians are starting to take back the streets." Wayne Curtis on the hazards of being a pedestrian in a world of cars.
• Michael Hann looks back at LA's Paisley Underground, and also talks to some of its key members.
• Meighan O'Toole interviews JL Schnabel about her Blood Milk jewellery designs.
My central thesis is that camp was always a kind of signifying practice invented out of necessity (both for survival and for sheer creative pleasure) by "queer" (in the classic sense) outsiders – fags, drag queens, transsexuals, deviants, sexual renegades – and that it was always by its very nature deeply political and committed: Some people dedicated their entire lives to it! Sontag's interpretation always seemed a bit dismissive to me somehow.

The seldom unprovocative Bruce LaBruce talking to Mark Allen about camp in the 21st century.
• Studiocanal launches an appeal to find the lost materials of The Wicker Man.
• At Flickr: Tales from a Parallel Universe and London's Lost Music Venues.
• Michael Wood tells us what we learn when we read Italo Calvino's letters.
• Fragments of a Portrait: Francis Bacon and David Sylvester in 1966.
• An extract of a live session from Adrian Sherwood and Pinch.
• In Baba Yaga's Hut: Amelia Glaser on Russian folk tales.
• Buckminster Fuller Book Covers from the 1970s.
• The Real World (1982) by The Bangles | With A Cantaloupe Girlfriend (1982) by The Three O'Clock | Medicine Show (1984) by The Dream Syndicate | No Easy Way Down (live in Tokyo, 1984) by The Rain Parade